Galaxy S3 to S5 upgrade push by Samsung may upset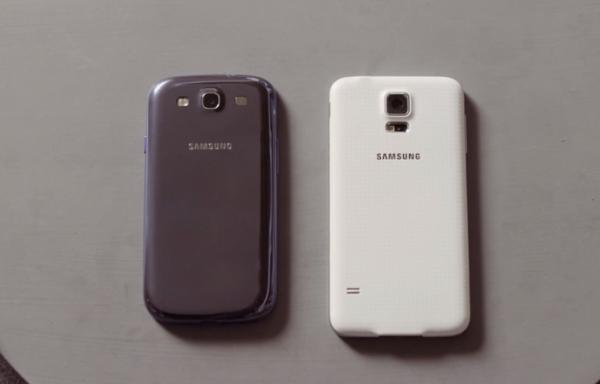 The smartphone market is evolving all the time with manufacturers offering handsets with better specifications and features, and for a lot of users this will mean keeping a handset for the duration of a two year contract. Today we have news of a Galaxy S3 to S5 upgrade push by Samsung that may upset considering the problems with the Android 4.3 update, and the lack of KitKat 4.4.
While it can be said that the Samsung Galaxy S3 is now 2 years old it has been available recently to purchase brand new, but owners of the handset including myself have been left with a really buggy device since it received the Android 4.3 Jelly Bean update.
Now Samsung has posted a video to their YouTube channel that is trying to push Galaxy S3 owners into upgrading to the Galaxy S5, and begins by noting that the S3 only has an 8-megapixel rear camera compared to the 16-megapixel unit found on the latest model.
A big thing is made of the extra detail captured on the Galaxy S5 camera in various lighting conditions, but a lot of Galaxy S3 owners would just like the shooter to work without suddenly shutting down at the wrong moment.
Are you tempted to upgrade to the Galaxy S5 from the S3, or has your experience with the buggy firmware put you off Samsung handsets?