Samsung Gear Fit price slashed by half in offer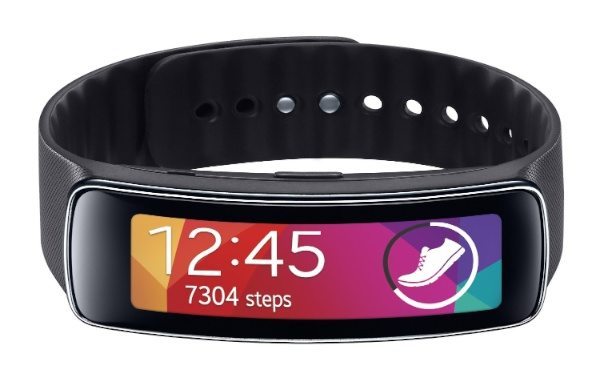 The Samsung Gear Fit fitness tracker and smartwatch was unveiled earlier this year alongside the Samsung Gear 2 and Gear 2 Neo. When Gear Fit pre-orders began on Amazon in April the device was priced at $199.99, but now the Samsung Gear Fit price has been slashed by half in a current offer.
The deal is available from Amazon where instead of the usual $199.99 price you'll only pay $99.99 at the moment. It's not clear whether this is price is available for a limited time, so if you've been considering purchasing the Gear Fit and want to take advantage of this offer then it might be worth doing so as soon as you can.
This smartband has a 1.84-inch Super AMOLED display, with a variety of sensors including a heart rate sensor. It's also dust and water resistant to IP67 certification standard. The Gear Fit weighs just 27g and you can order one at the Amazon source link below, where it's in stock at $99.99 at the time of writing.
We should point out that the Gear Fit is not a standalone item and needs to be paired with a compatible Samsung device as shown in full on the Amazon description. Just some of the devices listed as being compatible are the Samsung Galaxy S5, S4 and S3, the Galaxy Note 3 and 2, Galaxy Mega 5.8 and 6.3, and Galaxy Grand 2.
If you're not sure if you want to buy the Gear Fit then you might like to check our a video review of the device that we shared previously, to help you make up your mind. Will you be taking advantage of this current low price for the Samsung Gear Fit at Amazon?