Sony Xperia C3 vs Xperia Z2, benefits made clear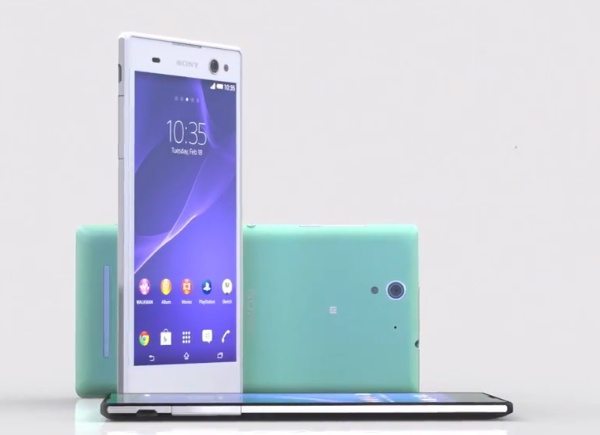 Sony produces some popular smartphones and the Xperia Z2 is the current flagship that released in April. This has been well received but of course not everybody wants or needs a high-end device. Sony has just introduced a phone for the mid-range of the market dubbed the Xperia C3, which will release in August. Now we're considering the Sony Xperia C3 vs. Xperia Z2, with a video that clarifies the benefits of each.
The top-flight Xperia Z2 has a price tag to match, and although Sony hasn't yet announced pricing for the Xperia C3 it will definitely be a more affordable device. You can see full specs in our launch article on the C3 here, but just some of the key specs include a 1.2GHz quad-core processor, 5.5-inch IPS display with resolution of 1280 x 720, 1GB of RAM, and 8GB of internal storage (expandable to 32GB via microSD). It runs Android 4.4.2 KitKat and has been dubbed the "selfie phone" because of its 5-megapixel front-facing camera.
Meanwhile if you want to find out more about the Sony Xperia Z2 you can do so in our previous articles here, including comparisons with other handsets, reviews and more. Main specs include a 2.3GHz quad-core processor, 5.2-inch display with resolution of 1920 x 1080, 3GB of RAM, and 16GB of internal storage (expandable to 128GB). This phone also runs Android 4.4.2 KitKat.
Given the obvious difference in specs you might imagine that the Xperia C3 (pictured below) doesn't have any advantages over the Z2, but there are some pointers listed in the YouTube video below that comes from TotalTechWar. It begins by looking at the benefits of the Xperia C3 over the Z2. A few aspects shown are the cheaper price tag, 5-megapixel front-facing camera, and ergonomic edges.
The comparison continues by revealing the advantages that the Xperia Z2 has when matched against the C3. Some of these are a 20.7-megapixel rear camera, stereo speakers, dust and water resistance, and a 28% larger battery. As you would expect given that this is a flagship device, there are more stronger points for the Z2 but the C3 isn't without merit.
It would be good to hear your thoughts on these phones considering the above and after watching the video below. Will only the superior Sony Xperia Z2 do for you, or maybe you think the Xperia C3 is perfectly adequate for your needs?