LG G Vista headed to Verizon on July 18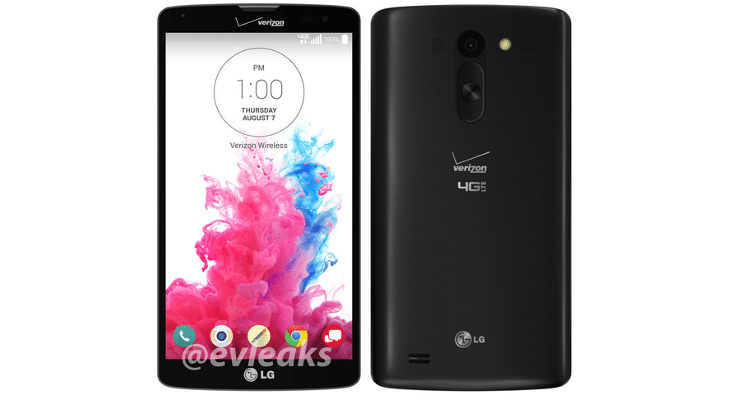 The LG G3 is the big story this month as it starts its global rollout, but it's not the only LG device set to launch. The LG G Vista is lurking in the background, and a new rumor has it scheduled to arrive this Friday on Big Red.
The LG G Vista isn't exactly a secret, as photos of the device thought to be the U.S. version of the LG G Pro 2 Lite have been making the rounds on the net. Today @evleaks broke the news that the Vista is coming to Verizon this Friday and we even got the lowdown on the specs. The LG G Vista is tipped to have a large 5.7-inch display, but it's not of the 2K variety. Instead, you're getting a resolution of 720p, and it doesn't get much better from there.
Under the hood of the Vista you'll find a quad-core Snapdragon 400 that clocks in at 1.2Ghz. It's not the 801, but it'll get the job done when coupled with the 1.5GB of RAM. Photobugs will have an 8MP/1.3MP camera combo to look forward to, and a 3200mAh battery will power it all. As for the storage space, it's said to be 8GB, but we have to assume LG will make the device microSD card friendly.
As you can see from the specs, the LG G Vista is a device aimed at people in the market for a mid-range handset. If the price is right, it could prove to be a popular phablet despite the mediocre specs. There has been no official word from Verizon, but if the leak pans out, we should hear something before Friday rolls around.