Samsung Galaxy S5 vs Sony Xperia Z2 water test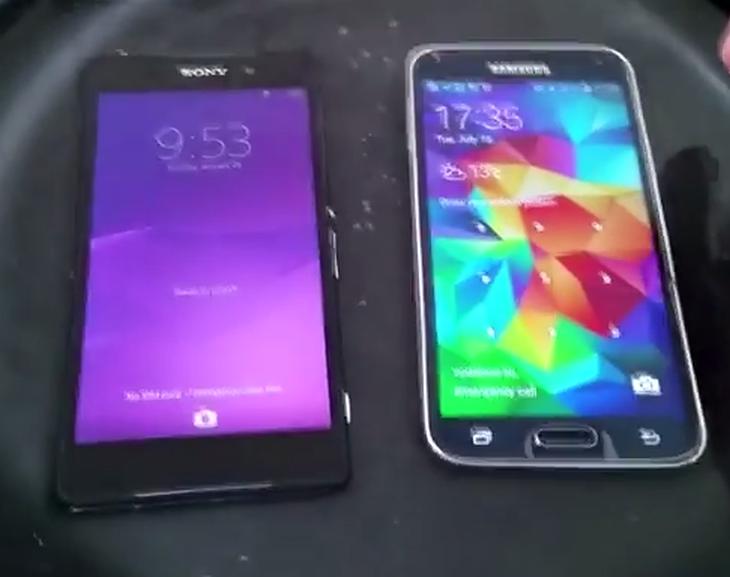 We are now seeing more new flagship smartphones being released that offer consumers some level of water proofing without the need of purchasing some special case, and today we have a Samsung Galaxy S5 vs. Sony Xperia Z2 water test comparison.
Sony were really the first company that provided consumers a high end handset that offered a some protection from water ingress, and today we have a YouTube video that is comparing the Samsung Galaxy S5 against the Sony Xperia Z2.
The video begins by us seeing the handsets submerged into a pan of water and it is mentioned that the Sony can be submerged deeper than the Galaxy S5, but the Samsung is more resistant to dust. Of course both handsets will not respond screen wise while sitting in water, but the physical buttons do work.
After the handsets are left sitting in the water for a while they are taken out and the water needs to be shaken from the device before the display will start to respond. It has to be remembered though a while back we did hear of the Galaxy S5 having issues with letting in some water to the internals of the device.
Check out the full video and tell us which handset you think performs better.