New iPhone emojis core spec by iOS 8.1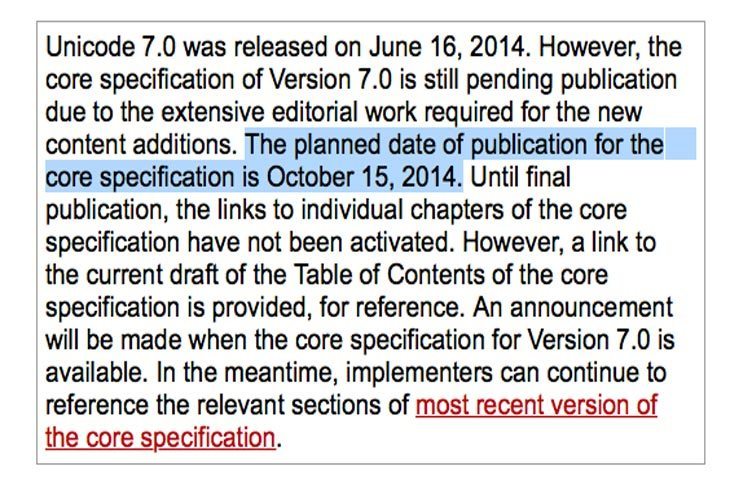 We had hoped to see new iPhone emojis in the first iOS 8 release, although after looking at the finer Unicode 7 details we noticed a statement in regard to the publication of core specification. Essentially, what this means is the new Unicode has released and still needs a lot more editorial work before the core specification is published.
The official date for this pending publication is October 15, 2014. This might mean some details are not available, which could make it impossible for Apple to bring the new iPhone emojis to iOS 8 in September.
With the above in mind, the earliest you might see new iPhone and iPad emojis is by iOS 8.1. This would result in a delay lasting many months after the first public release of iOS 8, although there's still the chance to see the new emojis within an iPhone app after October this year.
There's lots of reasons why Android and iPhone users want to use the new emojis we highlighted in a previous article, which include emoji for religion and even a middle finger.
Apple, Google, and other companies will need to decide what new emojis to use on iPhone, iPad, and Android devices. It will be interesting to see if all religious icons are used, the middle finger icon, and of course the other fun emojis from more than 250.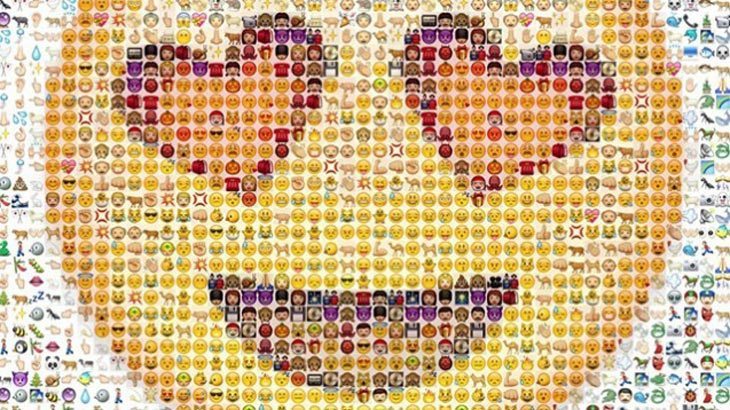 Are you happy to wait for these new message icons, or do you want them as soon as possible? We've already heard from a number of iOS app developers that are planning to integrate the new iPhone emojis into their core apps by the end of 2014.
You can see the official Unicode 7.0.0 statement below, which certainly reveals the new icons won't make it by Apple's iOS 8 public release date in 2 months. There's always the possibility of seeing an update like this in iOS 8.0.1, although bigger additions are normally saved for a full number update.