Nvidia Shield Tablet priced at $299, headed to the US and Canada July 29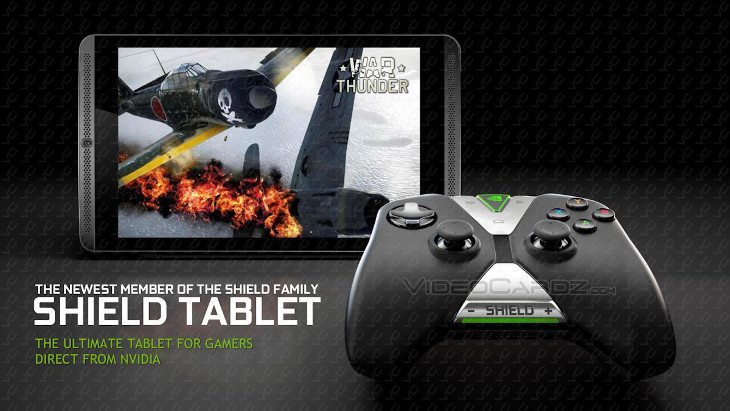 Yesterday we showed you the first photo of what was assumed to be the Nvidia Shield tablet. We didn't have to wait long for a follow-up leak. We know now how much the slate will cost, and you're going to be able to pick one up a lot sooner than you would expect. How does July 29 sound?
Nvidia put up a teaser site for the incoming tablet with a countdown clock, but Videocardz.com decided that people shouldn't have to wait and spilled the beans. The Shield tablet is exactly what we thought it would be which means you'll be getting a Tegra K1 clocked at 2.2Ghz with a 192-core Keplar GPU and 2GB of RAM.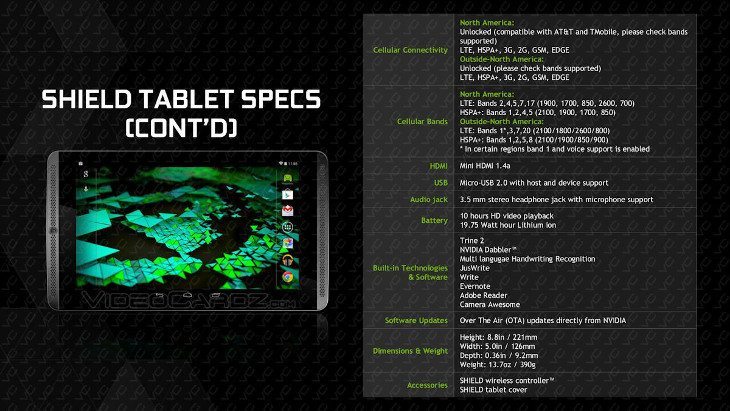 We weren't sure about the display, but are certainly pleased with the 8-inch 1920×1200 IPS display Nvidia chose to go with. In terms of connectivity, you'll get Wi-Fi, Bluetooth and LTE on the 32GB model while the 16GB is Wi-Fi and Bluetooth only. Both models will have microSD slots to let you boost the storage up to 128GB, and they have 5MP front and rear cameras to boot.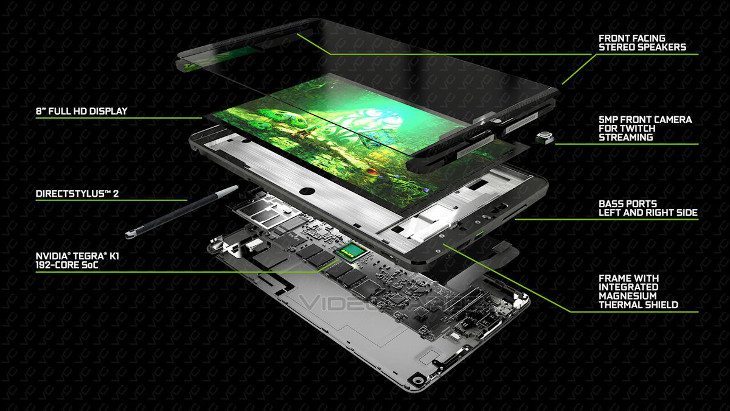 The Nvidia Shield tablet may be built for gaming, but it has all the bells & whistles you could ever want. The tab will be available in the US & Canada on July 29 before making its way to Europe on August 14 and the rest of the world in the fall. The 16GB model is priced at $299 while the 32GB LTE tablet will set you back $399. There's also a slick wireless controller you can snag for $60.
Are you going to pick up the Shield tablet or are you still waiting to see if the Shield 2 arrives this year?
Via – Polygon