Virgin Mobile USA gets the LG Pulse, HTC Desire 816, ZTE Emblem and LG Unify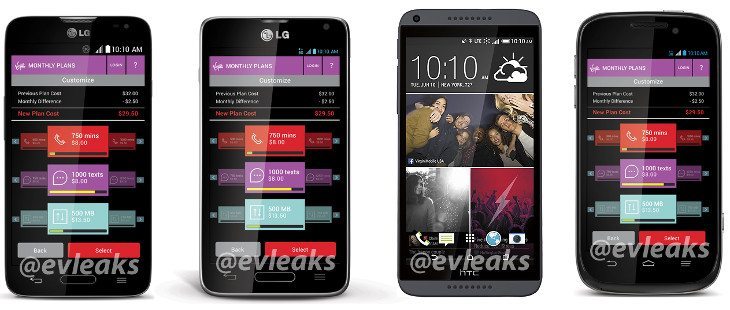 Virgin Mobile isn't a name that rings out as much as AT&T or Verizon in the states, but they are bolstering their smartphone lineup with four new Android devices according to a new leak that's just hit the web.
The four devices headed to Virgin Mobile USA are the HTC Desire 816, LG Pulse, LG Unify and ZTE Emblem. We've covered the HTC Desire 816 at length, and you can even find out how it stacks up against the One Mini 2Â in a mid-range battle. It can't compete with the HTC One M8, but it's a respectable device that won't break the bank.
As for the other three devices, there's not a detail to be found on the LG Pulse or LG Unify, and the ZTE Emblem is about as mysterious as they come. Virgin Mobile runs off Sprint's Network in the U.S., so they could be LTE-enabled, and we're going to assume they are mid-range smartphones (possibly rebranded) like the HTC Desire 816, but it's anyone's guess at this point.
Variety is the spice of life, and it's good to see Virgin Mobile USA adding new smartphones to their roster, even if we have no idea what lies under the hood of three of them. Are you intrigued by Virgin Mobile USA's new handsets?
Via – evleaks.at