HTC Desire 816 vs One Mini 2, mid-tier choice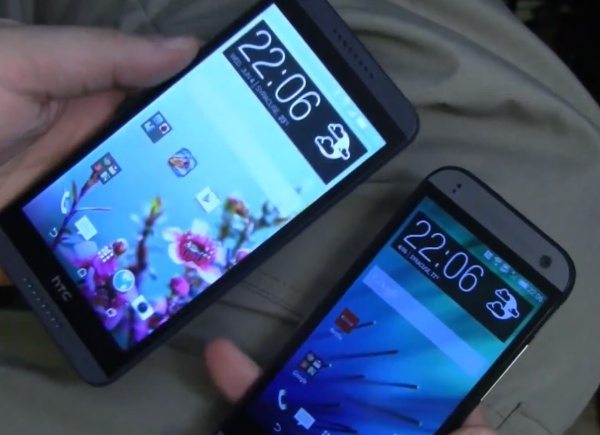 The HTC Desire 816 and HTC One mini 2 both arrived for sale recently. These are likely to attract plenty of potential buyers and some may be wondering which of these two handsets would be the best choice for them. Today we have a video to share that shows an HTC Desire 816 vs. One mini 2 comparison.
The One mini 2 is a smaller version of the HTC One M8 flagship with some reduced specs, while the Desire 816 is a mid-range device that is gaining plenty of praise in early reviews from experts. We've already given readers a specs breakdown of these two handsets so if you'd like to see how they compare purely in this respect please check that out at the above link.
Below our story today we've embedded a YouTube video from Pocketnow where both of these HTC phones are shown together. This offers a chance to get a good look at the designs and appearance of the devices and how they compare in size. This is obviously a major difference as the Desire 816 has a 5.5-inch display while the One mini 2 has a 4.5-inch display (still pretty big for a 'mini' handset). However, although the One mini 2 has a smaller form factor it is actually a little thicker (10.6mm) than the Desire 816 (8mm).
The comparison goes on to cover various other aspects of these devices including the displays, cameras, and software. Although there are obviously some differences between these phones there are also a lot of similarities, so much of your choice between them may come down to the builds, display size and pricing. Towards the end of the video some advantages of each are discussed along with details of the prices, with the One mini 2 being the more expensive of the two.
Ultimately both of these are mid-tier devices that will suit plenty of people, and it will be up to you to decide which would suit your taste and needs better. Please do check out more of our Desire 816 or One mini 2 articles at these links. Do you think you will be purchasing the HTC Desire 816 or the One mini 2?