New Cartoon HD app alternative needs care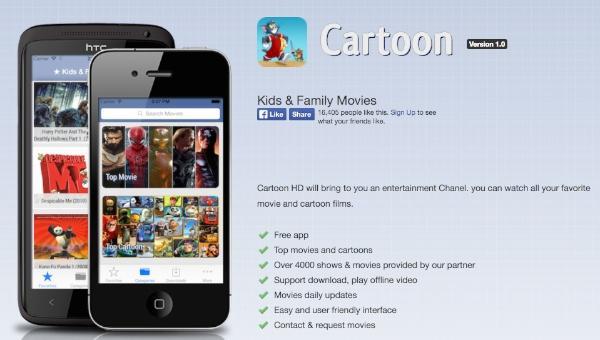 Last week the hugely popular Cartoon HD mobile application was taken down for good after a way was provided for users to still install and use the service after it was removed from official channels. Unsurprisingly there has seen been other services springing up and now we have some new cartoon HD app alternative news that needs caution.
Cartoon HD became hugely popular due to the fact it provided mobile users free access to copyrighted material to enjoy whenever they wanted, but this was soon brought to an end last week although some users have managed to get the service working again while looking for alternatives.
Now it came to our attention of a new service that is being titled "The New Cartoon HD" on social network site Twitter, but after digging a little further we recommend some caution when trying to use this service.
The service is actually called FliXanity but we have had people emailing us saying that the service asks for credit card details as well as trying to install new software to their PC, and it seems as if there is no actual mobile application available to try and get around copyright laws as it promises access to a number of free TV shows and movies.
Have you seen this latest offering?