Football news fine-tuned with Forza app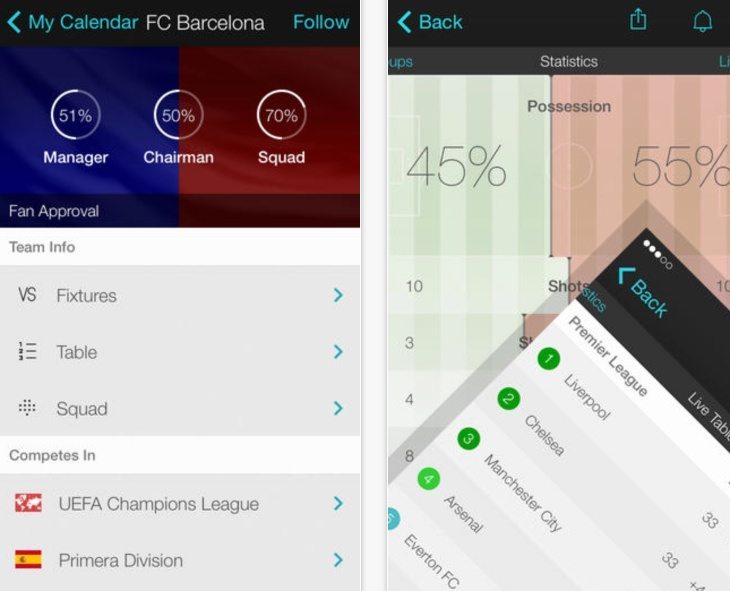 It's always good to hear news of popular app updates and if you're a Liverpool FC fan in the UK or a follower of FC Barcelona in Spain you may already be using the Forza Football app. You can get all of your football news fine-tuned with the Forza app, which has just received an update.
We've mentioned the teams above simply because they appear in the screenshot image we're showing here, but of course the app is suitable for all followers of the beautiful game, whether your preference is Chelsea, The Reds, Man City, or The Toffees. You'll find 420 different leagues and cups covered by the app so take your choice!
The Forza Football (Live Score Addicts) Transfer Rumours and Livescore app has plenty of features, and users can set alerts for favourite teams or particular matches, receive push notifications, find out pre-match lineups, and receive speedy updates on the latest news. Another aspect enjoyed by many users is the lively community, with opinions voiced by fans across the world along with the chance to take part in opinion polls.
The free iOS app has just been updated to version 3.1.1 and as well as various bug fixes and improved accessibility it has also removed the whisper sound for transfer rumors, which it appears some users found rather alarming! Another change is a new setting allowing users to remove notifications for transfers, a welcome addition for some.
If you want to download the app you can do so at iTunes here. It's compatible with iPhone, iPad and iPod touch running iOS 6.0 or later. You may also be interested in another football app that was recently updated, the FTBpro app.
With the new Premier League about to start in just a few more weeks there's plenty of transfer gossip to get stuck into, and there's bound to be plenty of talk about who will be the next England captain following the news that Steven Gerrard has retired from international football. If you already use the Forza Football app what do you think of the changes with the latest update?
Thanks to Product Reviews