New iPhone emoji app for Seinfeld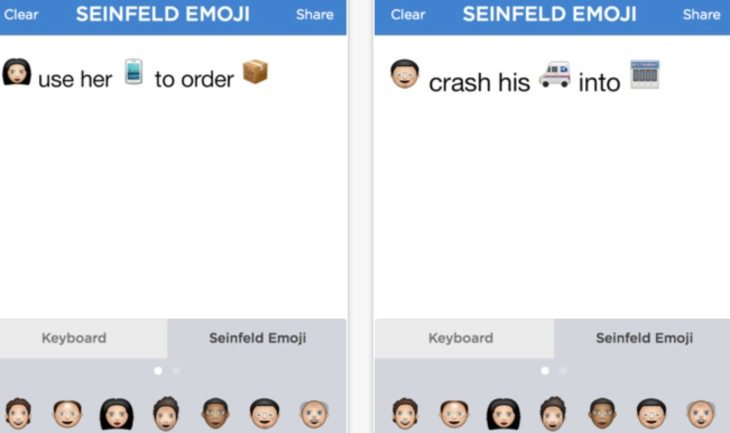 The growing use of emoji characters is increasingly evident across mobile devices and platforms, and if you're a fan of the massively popular Seinfeld TV show you might appreciate an app that has arrived in the last 24 hours. A new iPhone emoji app for Seinfeld has arrived on the App Store, and it includes all of your favorite characters.
If you've ever wondered what the Seinfeld characters and objects would look like as emoji then this is the app for you. The app is called Emoji — Seinfeld Edition and contains 42 Seinfeld emojis designed by Kevin McCauley. Just a few of the new iPhone emojis are of course Jerry, Elaine, George, and Kramer.
There are also more obscure offerings such as the back of George Steinbrenner's head, the Pez dispenser, and the Cashmere Sweater. Users of the app can type these emojis along with text and Apple emojis and share via email, text, Twitter, Facebook or Instagram. They can also be saved to your camera roll.
This new iPhone emoji app is available from iTunes here. It's a free app and is compatible with iPhone, iPod touch and iPad running iOS 7.0 or later. If you're interested in emojis you might also like to check out our recent article about new Apple iPhone emojis possibly coming to iOS 8.1 rather than the upcoming iOS 8.
Are you a Seinfeld fan, and if so will you be using this new iPhone emoji app?