Samsung Galaxy Alpha leaks again, shows 4.7-inch Display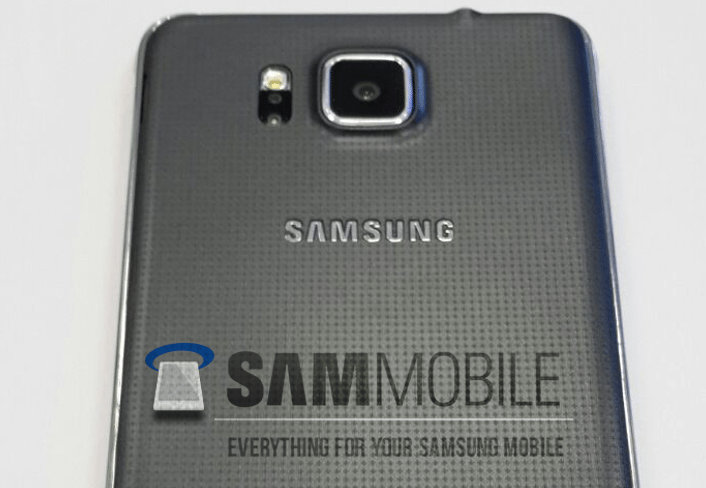 The rumor mill is working overtime on the Galaxy Alpha, as yesterday brought us not one, but two new sets of photos showing the rumored superphone from Samsung. If the latest batch of photos proves to be true, you may be a little disappointed by what Samsung considers "Premium."
Last night, SamMobile dropped a bombshell of a leak when the showed off crystal clear photos of a device said to be the Galaxy Alpha. The leak lines up perfectly with the photos we talked about earlier in the evening as you can see the same metal strip on the sides, and the sensors are in the same location. It's clearly the Alpha, and it is a slick looking smartphone.
The new leak gave us clear pics, but it also gave us the lowdown on the screen size as it's said to be 4.7-inches. That's smaller than the S5, and more along the lines of a 'mini' when compared to other flagships. The device will have a fingerprint scanner, nano SIM slot, and 32GB of storage, but no SD card slot. It's safe to say this is not what we expected from a company trying to win back fans and bring in sales.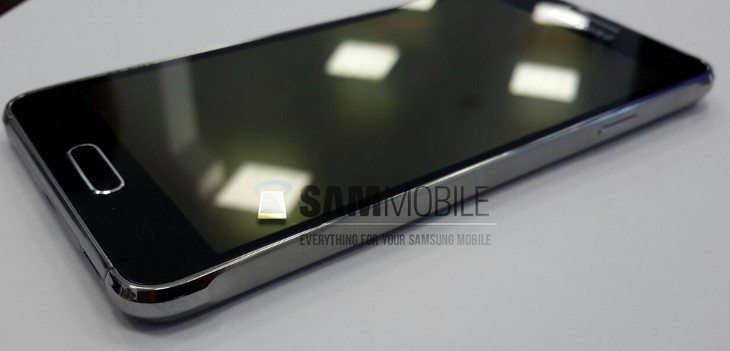 Keep in mind, the Galaxy Alpha being shown around the net could turn out to be a new unannounced device from Samsung, and not the Galaxy F or Galaxy Prime we have all wondered about. It could also be the first device in the Galaxy F lineup, or it may honestly be Samsung's take on a premium version of the Galaxy S5. We should know soon enough as many believe the Alpha will be shown off next month in August.
Are you impressed with the new photos of the Galaxy Alpha or distressed that Samsung looks to be going with more of the same?
Via – SamMobile