Samsung Galaxy Tab 10.1 comes to Verizon for $360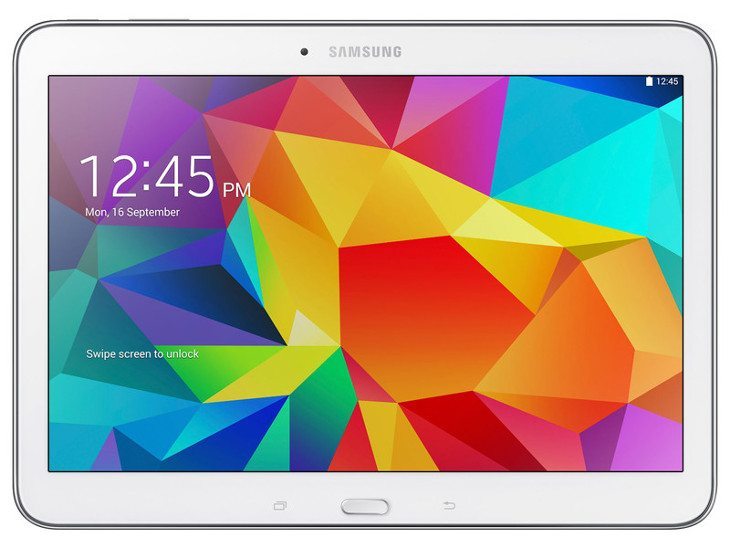 Samsung announced their 2014 tablet lineup earlier this year, and back in March we told you the biggest slate was headed to Verizon. That day has finally arrived as the Galaxy Tab 4 10.1 has just landed on Big Red.
The Galaxy Tab 4 line is a step (or two) below the Tab Pro's, and it's a yearly refresh of Samsung's entry level tablet series. The Galaxy Tab 4 10.1 sports a large display with a resolution of 1280×800 and under the glass you'll find a quad-core chip clocked at 1.2GHz, 1.5GB of RAM and 16GB of storage that's expandable thanks to a microSD slot.
The mid-range slate has two cameras with a 3MP rear snapper and 1.3-MP front-facing shooter. There's nothing to get too excited about, but the tablet does run KitKat 4.4, and it has a huge 6800mAh battery. In terms of features, you can look forward to an IR Blaster and Multi-User Mode.
Verizon has the Galaxy Tab 4 10.1 up for sale online, and it's headed to storefronts in the coming weeks. The LTE version of the tablet will set you back $359.99 with a new 2-year contract or $22.99 a month on Verizon Edge. You can also buy the tablet unlocked and sans contract for $459.99.