iPhone 6 purported logic board leaks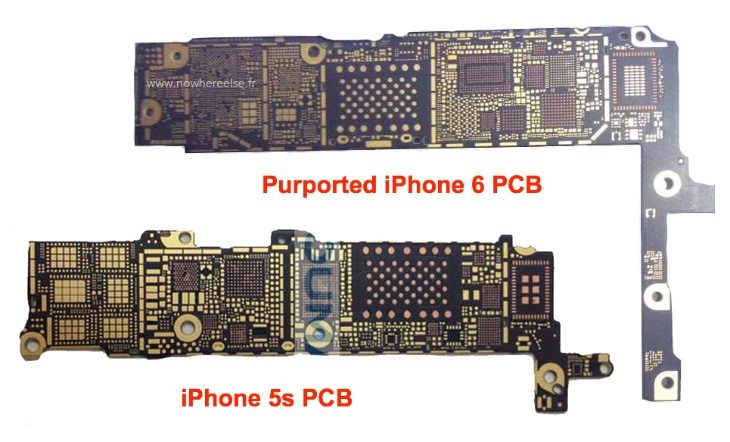 There's one thing we can be sure of every year and that concerns leaked parts for the next iPhone in the months before it releases. The iPhone 6 release is expected for around September, and although it's several months away we've already seen many claimed components for the device. Now we have yet another image to show you, as this time the purported iPhone 6 logic board has been leaked.
Although nothing will be confirmed about the iPhone 6 until Apple officially announces it, one thing that looks a dead cert is that it's coming in two sizes, a phablet version with a 5.5-inch display and a smaller model with a 4.7-inch screen. Just a few days ago we wrapped up some of the parts for the new iPhone that have already surfaced and you can see all of our previous articles on the iPhone 6 here for much more.
The latest leaked images that have emerged come from a French website that has previously come up with reliable information on upcoming Apple devices. Their source is stated as being "particularly reliable" though we should point out we have no way of verifying these images at this stage. However, the logic board shown does tally with previously leaked casings for the iPhone 6.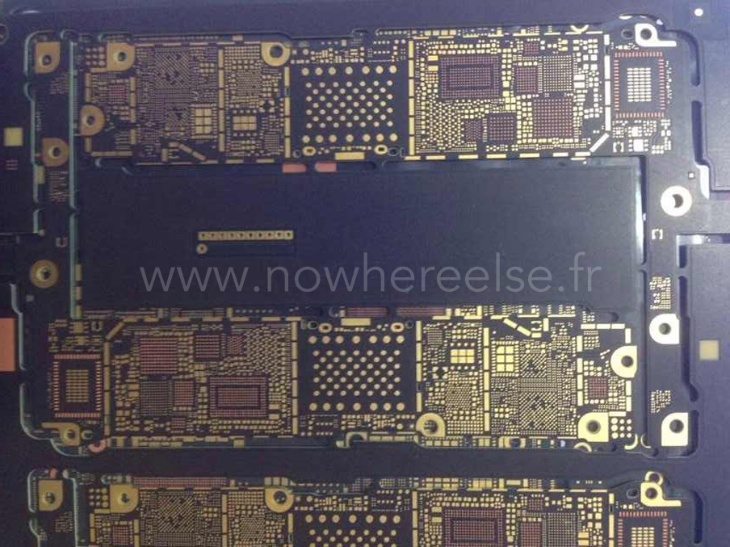 Much of what we can see in these images echoes the logic board of the iPhone 5S but there are some exceptions. For example the top piece bracket looks longer than with previous iPhones and this is said to indicate some notable changes to the internal design. The same source says that the iPhone 6 is internally dubbed the N61 and also reinforces previous rumors that Wi-Fi 802.11 ac and NFC will both be additions for the next iPhone.
We'll be hearing plenty more unofficial specs and leaks about the iPhone 6 over the coming weeks before it finally launches, so do check back with us and we'll keep you in the loop about further developments. If you're already thinking of purchasing the iPhone 6, are you more likely to choose the smaller or larger version? Let us know with your comments.
Source: NowhereElse.fr
Via: iClarified