Nexus 6 render has Qualcomm power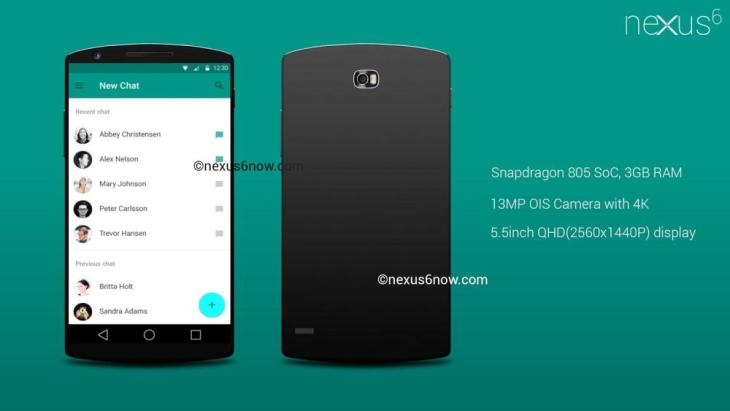 There are a lot of Android fans hoping that Google provide the market with a shiny new smartphone at some point this year, and the Nexus 6 render we have for you today has some Qualcomm power under the hood.
The image that you can see on this page is a render of the Nexus 6 that includes specs such as the Qualcomm Snapdragon 805 processor, which is paired up with 3GB of RAM and running the upcoming Android L operating system.
This Nexus 6 design has a 5.5-inch IPS touchscreen display at a QHD resolution while around the back is a 13-megapixel camera that features OIS technology capable of 4K video recording. This smartphone is using an aluminium construction while being very compact thanks to small bezel sizes.
There have been some suggestions that this year could see a different company producing the next Nexus handset, which has led to speculation about HTC as well as some pretty neat concept designs appearing.
Do you plan to get a new Nexus smartphone this year?
Source: nexus6now via Concept Phones.