Galaxy Alpha 720p display confirmed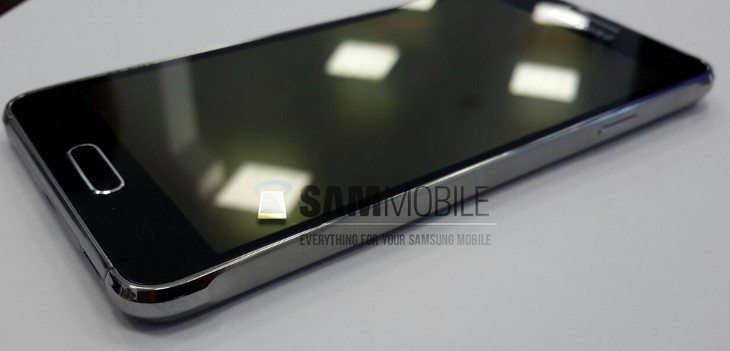 Remember that massive leak we showed you at the end of last week involving the Galaxy Alpha? As slick as the handset looked, a lot of us had hoped the specs were off, but the Galaxy Alpha 720p display has been confirmed through Samsung's developer console.
If you hoped for a QHD Galaxy Alpha that would leave its competitors in the dust, it's time to give it up. SamMobile has confirmed that the Galaxy Alpha will indeed sport a 4.8-inch 720p display, essentially the same one used on the Galaxy S3. Other specs tipped include 32GB of storage (no SD slot) and a fingerprint scanner.
The Galaxy Alpha clearly looks premium, but we're not sure how consumers will react to having a display that isn't up to par with the one on the Galaxy S5. Especially considering 2014 is the year of the big, bold QHD display. That said, a lot of enjoy smartphones under 5-inches, and the display on the Galaxy S3 is very nice to be 2 years old. Take it from someone that just upgraded from the S3.

Samsung could really go all out under the hood and surprise us with something like a Snapdragon 805 and 3GB of RAM, but it's unlikely the Alpha will be the flagship device Samsung fans have been clamoring for in regards to a "Premium" handset. It's a looker, but we'll have to see what lies under the hood before passing judgment on the Galaxy Alpha.
Design or Power… Which would you prefer from the Galaxy Alpha?