Nexus 5 vs OnePlus One, not clear cut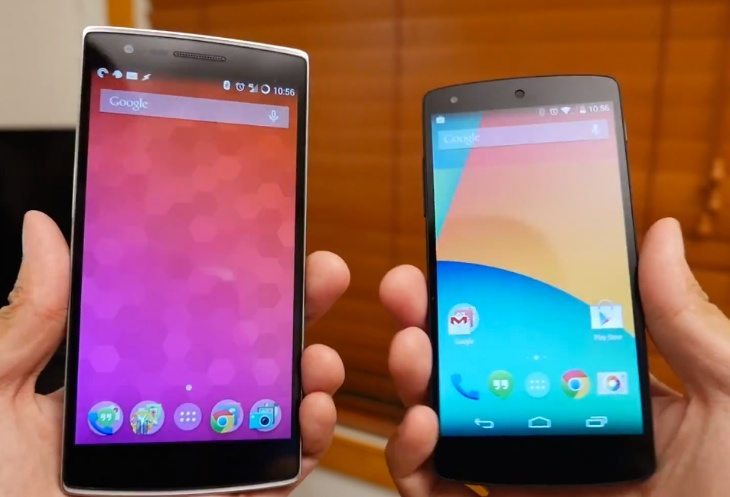 The Nexus 5 has been a smash hit for Google and its maker LG since it arrived on the scene last year. On the other hand the OnePlus One smartphone has won admiration from Android enthusiasts, but has been difficult to get hold of. If you're wondering which would be your best option then today we have a video comparison to share of the Nexus 5 vs. OnePlus One.
One of the main draws of Google Nexus devices is that they run pure vanilla Android and receive updates quickly, and the Nexus 5 has a nice line-up of specs along with an affordable price. However, the OnePlus One smartphone that recently released also made waves with Android enthusiasts, offering competitive pricing and specs and featuring Android 4.4.2 KitKat with CyanogenMod 11S.
Previously we showed readers a video that listed the main advantages of each of these two phones over the other, but now it's time for a closer look at the two handsets with a fuller comparison of specs and more. We've embedded a YouTube video from Android Authority beneath our article showing the Nexus 5 stacked against the OnePlus One, and it begins with discussing the designs of the phones. This gives a good opportunity for some close-up looks from various angles.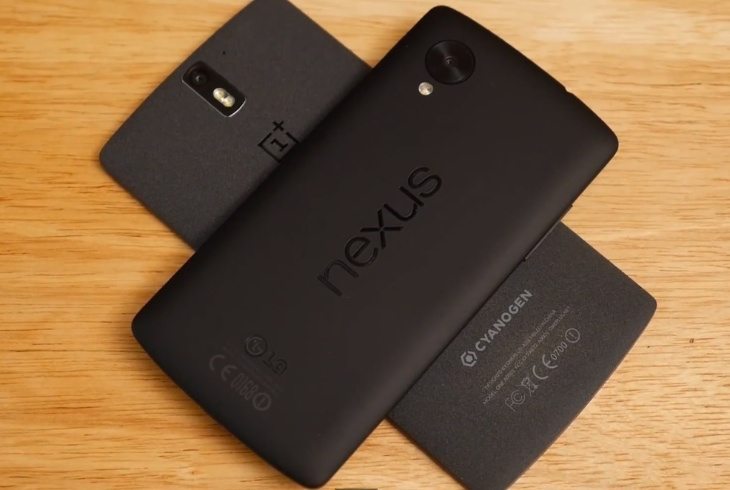 The comparison continues with showing the displays of the phone and discussing their relative merits, and then moves on to cover other factors such as performance, software experience, cameras and features, battery life, pricing and so on. All things considered it would be easy to assume that the OnePlus One would be a clear winner against the older Nexus 5, but the verdict is not clear-cut.
At the conclusion of the video the reviewer points out some drawbacks for the OnePlus One such as it's scarce supply and the fact that its larger size makes it harder to handle. It's also noted that the general user will still get a lot out of the Nexus 5 including the latest Android experience. Ultimately if you want a bigger device then the OnePlus One might be the right choice for you, but for many users the Nexus 5 is still a great option.
When you've checked out the video comparison below it would be good to know which phone you are more drawn to. Is it the Nexus 5 that appeals to you most, or will you opt for the OnePlus One? Maybe you're going to wait and see what the rumored Nexus 6 will offer? Let us know with your comments.