LG G3 Stylus release could be Note 4 threat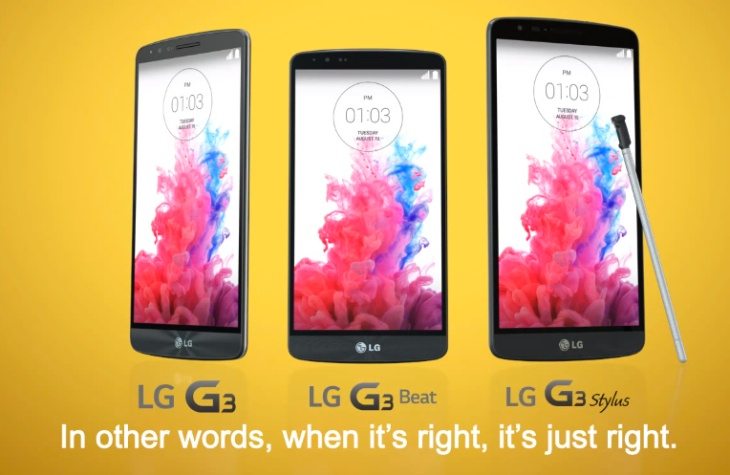 Now here's some interesting news if you're a fan of phablet devices. Most of you will have heard of the LG G3 and its smaller version the LG G3 s (aka G3 Beat), but now a larger LG G3 Stylus has been tipped for release that could be a threat for the upcoming Galaxy Note 4.
The smaller LG G3 s has a 5-inch display while the LG G3 flagship has a 5.5-inch screen, and now it looks very much as though a larger version is on the way. In a new LG video commercial for the smallest LG G3 (check out the YouTube video below this story), the company has given the game away, as a device called the LG G3 Stylus is also shown at the end.
The handset is clearly larger than both of the other LG G3 members, and as the name suggests a stylus is also shown with the device. Of course Samsung's Galaxy Note series uses an S Pen stylus, so the LG G3 Stylus could be real competition.
It has long been rumored that the Note 4 will sport a 5.7-inch display although earlier today a new report with leaked specs pointed to a 5.5-inch size instead. Rumors suggest that the G3 Stylus will have a 5.9-inch display and that it will appear on the market very close to the time of the Galaxy Note 4 release.
What we don't yet know is if this LG G3 Stylus phone will launch globally or whether it will only be available for a specific region. Hopefully it won't be too much longer until LG spills the official beans on specs and availability, and of course price. Would you be interested in the LG G3 Stylus?
Via: Phone Arena