Moto 360 Smartwatch and Charger shown in the Wild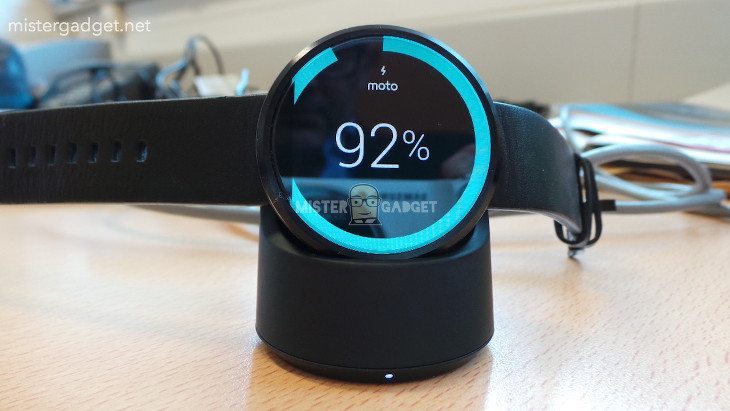 We've seen several renders of the Moto 360, but it hasn't been caught in the wild — until today. A blogger has apparently gotten ahold of the device, and we now have dozens of new photos of the Moto 360 smartwatch and charger.
There have been a few photos of the Moto 360 being worn, but this is the first time we've seen the Moto 360 smartwatch and charger together in the wild. First things first, we finally got to see the back of the steel (316L stainless) smartwatch, and it's a wealth of information. We knew about the wireless charging, but IP67 water resistance has known been confirmed along with a pedometer and an optical heart rate sensor.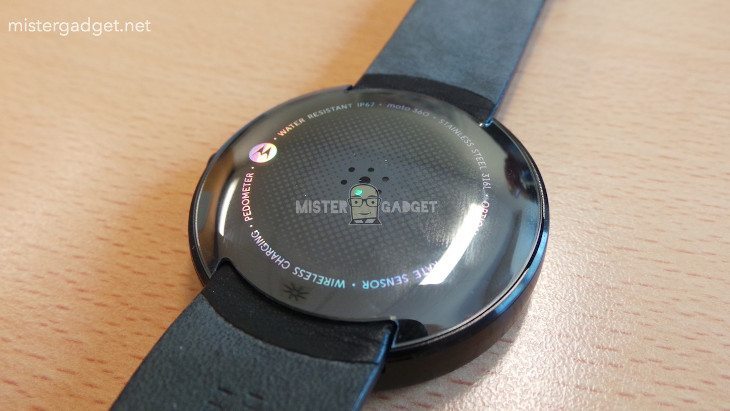 That's big news as the 360 will be able to keep tabs on your pulse as long as it's on your wrist which means there's no need to 'swipe' anything to get a reading. The strap will be interchangeable, and Mr. Gadget, the lucky chap with the smartwatch, has said that the battery life is around 2 ½ times that of the LG G Watch. That would be outstanding as battery life is always a major concern and the G Watch only gives you around a day's worth of juice.
As for the photos, they have done nothing to diminish our affection for the Moto 360. As you can see, it's really not any bigger than the G Watch and the model shown has a leather band. You almost feel a little sorry for LG's smartwatch when you see them next to each other as the Moto 360 is a looker. Sorry, all 2014 smartwatches, try again next year.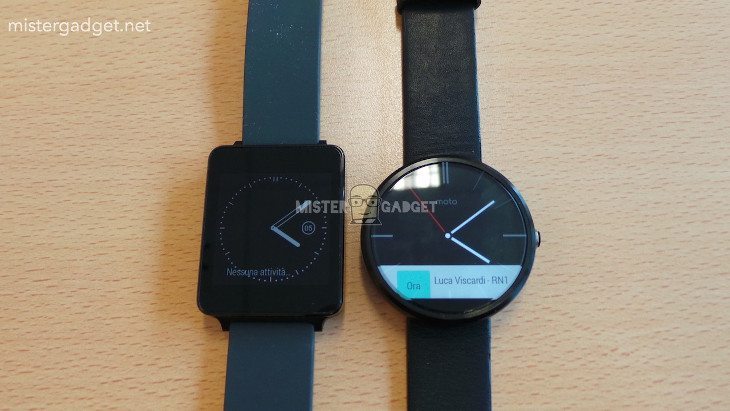 Moto 360 smartwatch and charger photos have done nothing but get people even more excited about the high-tech wristwatch. Many expect the 360 to be shown off next month, but nothing has been confirmed at this time.
Will you purchase a Moto 360 when it arrives?
Via – TechCrunch