Galaxy S6 design has 3D display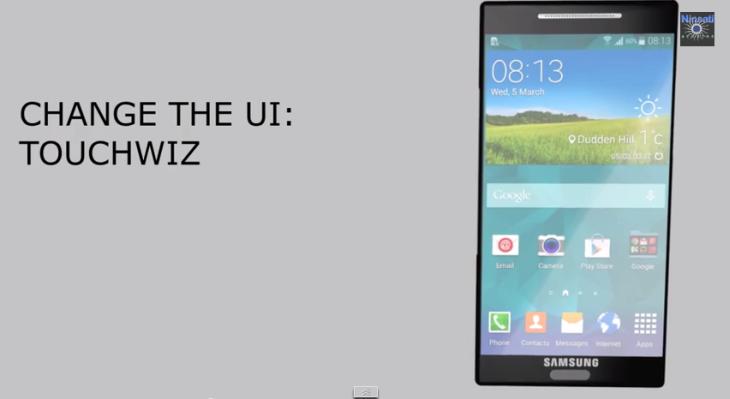 It normally doesn't take long before thoughts start turning towards the next flagship smartphone that Samsung could be working on, and today the Galaxy S6 design we have for you features a 3D display.
We have already seen a number of Samsung Galaxy S6 concepts and today's one comes courtesy of Ninsati Studios. This design has a 5.2-inch 1080p display that has 3D capabilities in a similar way to a Nintendo 3DS, which is debatable how popular such a device would be for the smartphone market as many see 3D as a passing fad.
Other features include an Octa core Qualcomm Snapdragon processor housed inside an aluminium form factor, and there is a physical home button with built in fingerprint scanner. There is the option for users to switch between the TouchWiz UI and a more standard offering.
There are some improved speakers for better sound quality along with a dual rear facing camera that could have something to do with the 3D features of the device. Check out the accompanying video below and tell us what you think of this design.
Source: Concept Phones.