New Xiaomi Mi3 color option added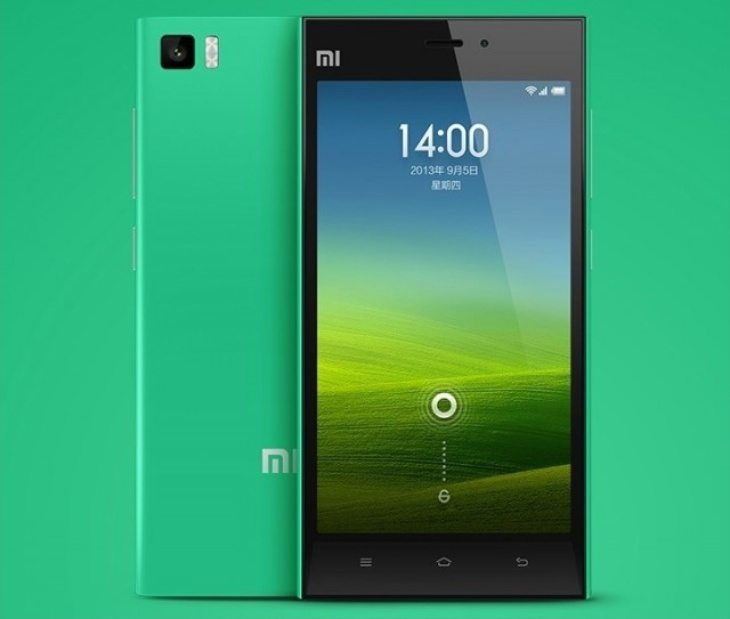 Although the Xiaomi Mi3 released at the end of last year it is still arriving for more regions. For example last month the smartphone arrived for sale in India, and it's proving to be a real hit. Now a new Xiaomi Mi3 color option has been added to the mix, giving consumers more choice.
Bringing out popular devices in further color choices is something we increasingly see, as manufacturers seek to expand on sales. Now the flagship Mi3 is to get a new hue on top of the colors already available, which are black, blue, gold, gray, pink, white or yellow. A green Xiaomi Mi3 has been made official and the company says it will be available soon.
The Mi3 comes in 16 or 64GB models, but the new color is said to be coming only to the 16GB version. Unfortunately Xiaomi hasn't yet clarified whether the green option will be available for all regions or whether it will only be sold in China. As with the other versions available, the front of the handset is still in black, and as you would expect the specs remain the same as for the other colors.
The Xiaomi Mi3 has really made people sit up and take notice as it offers a combination of very good specs and competitive pricing, so many potential buyers will be pleased to hear of the extra color on the way. If you want to see much more on the Xiaomi Mi3 you might like to check out a recent review, or our other previous articles on the phone here.
Are you pleased to hear that a Xiaomi Mi3 in green is on the way, or has your attention already turned to the upcoming Xiaomi Mi4? Let us have your comments on this.
Source: PlayfulDroid
Via: GSMArena