The First Samsung Galaxy Note 4 Photos have Arrived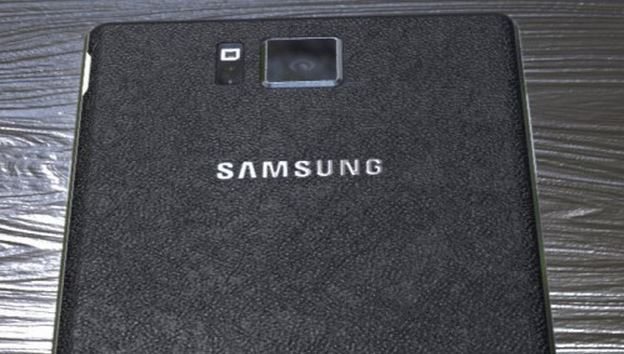 The Galaxy Note 4 is a device many believe is Samsung's last chance to shine in 2014, and while we've heard the specs, and seen the box, we haven't seen a photo — until now. Yup, the first Samsung Galaxy Note 4 photos have arrived, and it's just as sleek as we'd imagined.
Samsung must have been listening when people complained about their vanilla design, as the Samsung Galaxy Note 4 photos show the same metal trim found on the upcoming Galaxy Alpha. The back appears to be textured plastic, but at least it doesn't look like a Band-Aid.
The heart rate sensor is also shown on the back while the bottom gives us a look at the speaker grill and microUSB 3.0 port. While the phone wasn't turned on, it's still expected to have a 2560 x 1440 display, and that screen will appear larger as Samsung has cut back the bezels on this year's model of the Galaxy Note.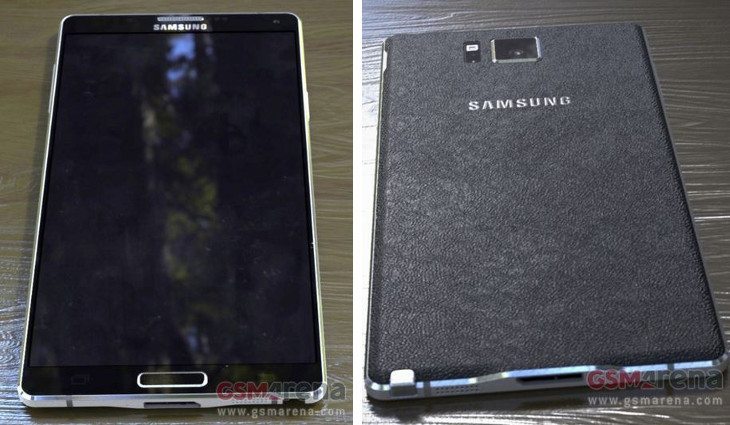 The Galaxy Note 4 photos certainly shows a change in the design from the Note 3, and while it seems the company is taking baby steps, it's good to see them moving in a different direction. It's just the tip of the iceberg if the recently revealed "Galaxy Edge" moniker pans out as the Galaxy Note 5 will really shake things up with a wraparound display next year. The Galaxy Note 4 will be shown off on September 3rd at IFA, and it's expected to hit the shelves on the 15th.
Do you like Samsung's new design for the Galaxy Note 4?