Moto G2 price and availability touted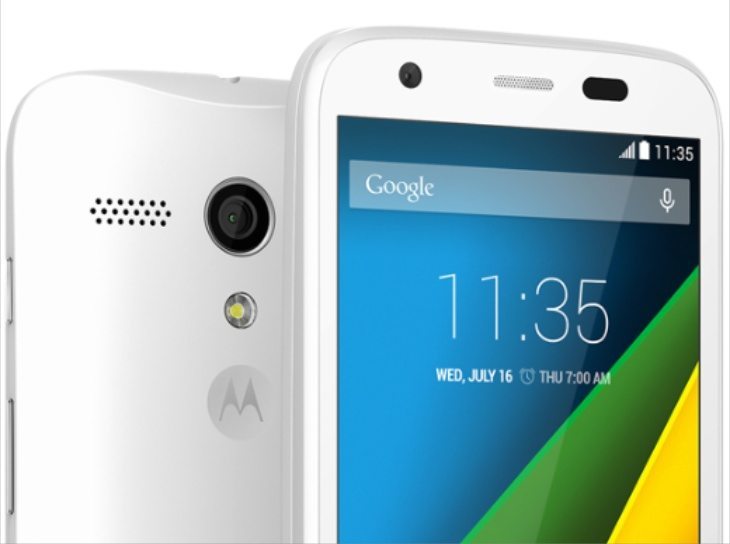 We've been hearing rumblings about a successor to Motorola's popular Moto G smartphone for a while now, and previously there were rumors that the Moto G2 might arrive in time for the holiday season later this year or in early 2015. Now a Moto G2 availability date has been touted that suggests it could release earlier than anticipated.
It was last month that we first reported about the Moto G2 (aka Moto G+1) amid news of a possible sighting. Then a week ago we saw a benchmark listing for a handset that could be the Moto G2, and this gave some possible specs.
Now there are reports of an availability date that has been passed on by a retailer who received the information directly from a Motorola rep. The date given is September 10 and it's said that this is when the phone will be available to buy, although it's also reported that some retailers will have received stock by late August.
A price of around €250 (around £199, $335, or Rs.20,400) has also been leaked, which is higher than for the original Moto G, but we must stress that none of this is official yet and prices will also vary by region. If the September 10 date is the real date for availability then it's possible that we'll see the Moto G2 officially unveiled at IFA Berlin, which takes place early next month.
Interestingly the much-anticipated Moto X+1 is also rumored to be heading for a September release. Are you interested in seeing the Moto G2 go official, or are you much more interested in the Motorola X+1?
Source: GSMArena