Nokia 130 price and more pushed as strong points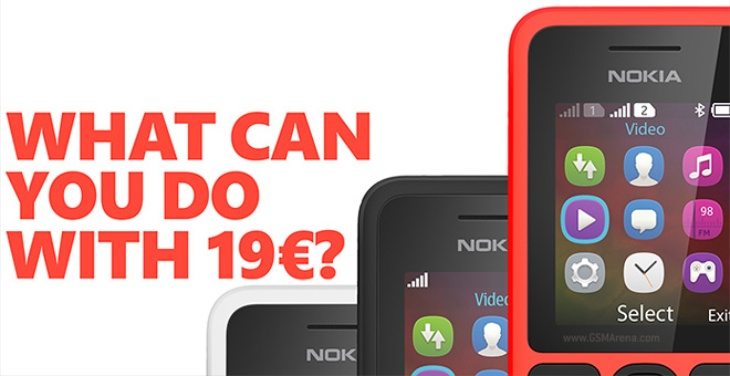 Three days ago we gave readers news about the newly announced Nokia 130 feature phone. Not everybody needs a smartphone with all the bells and whistles and this extremely low-cost budget phone is already attracting plenty of interest. Now Microsoft has released an infographic where the Nokia 130 price and more are pushed as strong points.
In our launch article on the Lumia 130 we gave details of its specs and the very affordable price tag of just €19. It will release this quarter in single-SIM and dual SIM versions and in our previous article linked to above you can also view an official promo video for the phone.
Microsoft is obviously intent on giving a real push to sales of this handset, and the infographic that we're showing below extols the benefits of the Nokia 130 against other handsets, including smartphones. The main header makes a point about the low price asking what you can do with just €19, and noting that over 1 billion people in the world have never owned a mobile phone.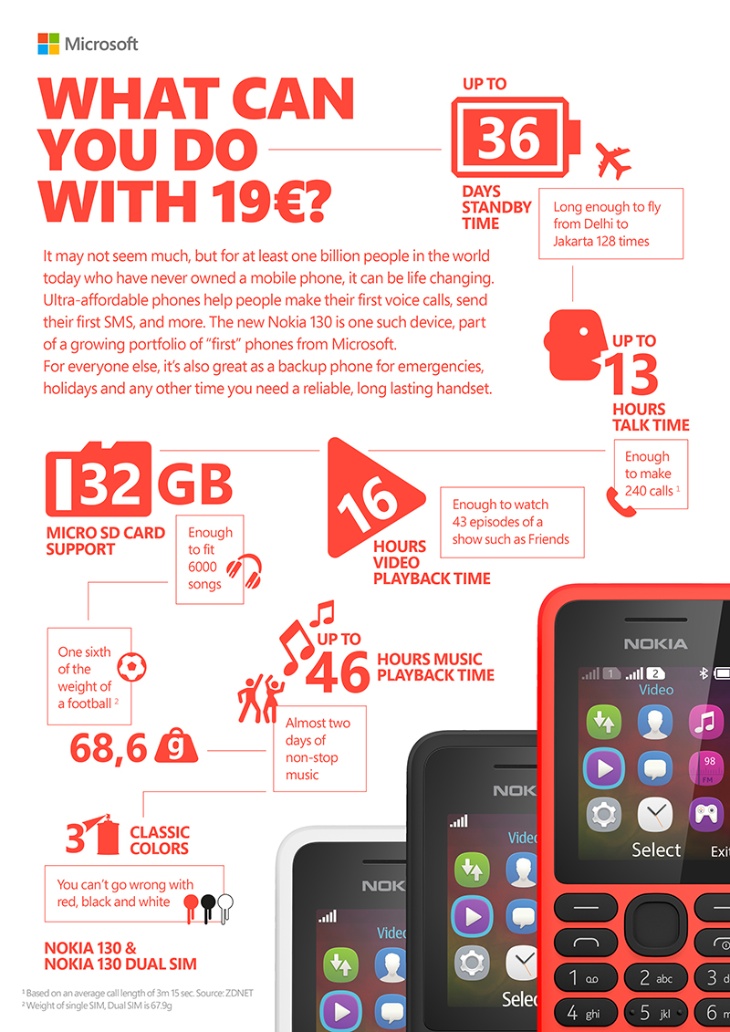 The infographic also includes many interesting snippets of information. For example the 36 days standby time is long enough to fly from Delhi to Jakarta 128 times. It's a pretty interesting take on the Nokia 130 and is likely to convince plenty of buyers that the phone is well worth the money. Even those who are used to a smartphone could be persuaded as it's also pointed out that this would be a good backup phone for holidays or emergencies.
Are you a potential buyer for the Nokia 130? If so is this going to be your first mobile phone, or are you usually a smartphone user but want a cheap alternative? Drop us your comments using the box below.