New iPhone 6 leak shows the dimensions of both new handsets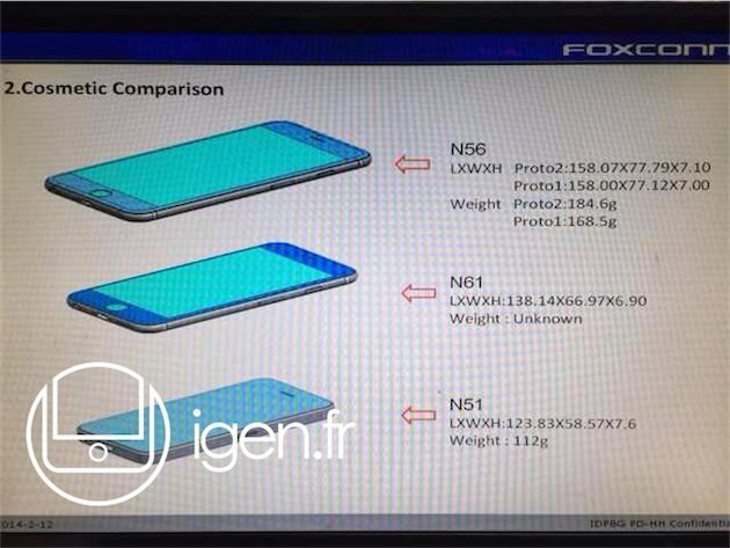 Apple is generally pretty good at keeping new products under wraps, but a brave individual has produced some new images that give us the dimensions of the 4.7-inch iPhone 6 and the phablet-sized 5.5-incher.
New iPhone 6 photos have emerged, but they probably aren't what you expected. They may not show either device in the wild or on an assembly line, but the photos were reportedly snapped at one of the Foxconn facilities and give detailed measurements on both versions of the iPhone 6.
The device believed to be the 4.7-inch iPhone 6 is dubbed N61. The weight isn't given, but the smartphone is shown to have measurements of 138.14 x 66.87 x 6.9mm. Clearly it's bigger than the iPhone 5 which is shown in the same photo and referred to as N51. No big surprises here.
The next handset is the N56, and there are actually two versions shown. The first measures 158 x 77.12 x 7mm and weighs 168.5g. This has to be the 5.5-inch iPhone 6, but there is another version listed that's just a fuzz bigger at 158.07 x 77.79 x 71.mm. It's almost 20 grams heavier as well, so we're not sure what to make of this unless we're looking at a 6s and 6c variant or sorts. It's worth noting that the camera lens appears to stick out a bit more than usual.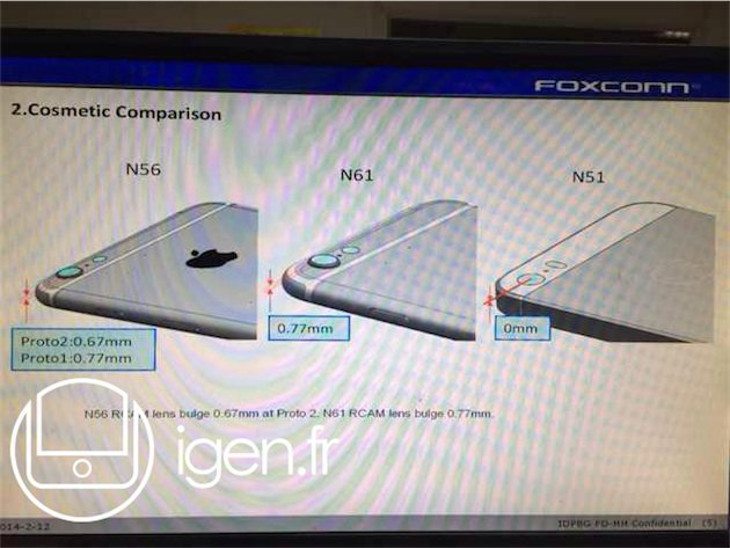 The iPhone 6 is assumed to arrive on September 9 at an Apple event, and while we haven't gotten anything official from the company, we got another piece of the puzzle today of the new leak is legit. It also added some more intrigue to the launch thanks to the 5.5-inch variant.
Via – Phonearena   Source. igen.fr