New Moto X+1 Photos have arrived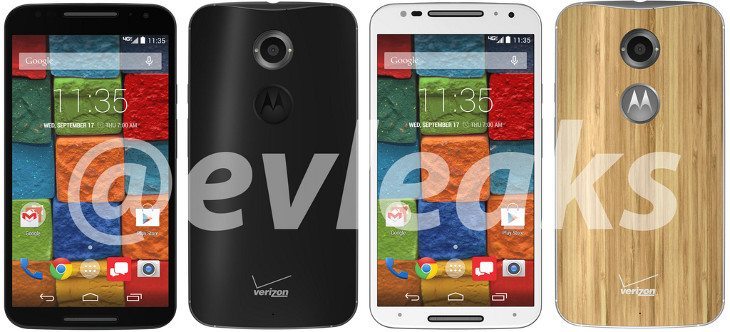 He said he might come back for the occasional leak, and tonight he's done just that. Famed smartphone leaker @evleaks has come out of retirement temporarily to unveil new Moto X+1 photos, and we're finally getting a glimpse of the new handset.
@evleaks took to Twitter tonight to unveil a device a lot of us have been dying to see — the Moto X+1. No specs were given, but there's a wealth of information in the new Moto X+1 photos. You can clearly see the camera on the rear along with white dots on each side of the lens. Apparently, those are flashes, and it looks like the Moto X¬+1 have dual-LED's on the back. You can also clearly see front-facing speakers; this is great news as it's a feature a lot of consumers wanted to see.
My retirement gift to you. pic.twitter.com/N2B2Eg6bjz

– Evan Blass (@evleaks) August 21, 2014
The new Moto X+1 photos show a sleek device, but previous leaks have also proved that it's going to be powerful. Rumored specs have shown the Moto X+1 to have a 5.2-inch FHD display, 2GB of RAM, and a Snapdragon 801 to go along with a 13MP/2MP camera combo. That's one set of specs, others have listed a Snapdragon 801 and a 12MP/5MP setup.
Motorola is expected to show off the Moto X+1 at a presser on September 4th, and the new Moto X+1 photos have done nothing but get us more excited about the smartphone.
Is the Moto X+1 at the top of your list?