Further Moto X+1 specs leak tells more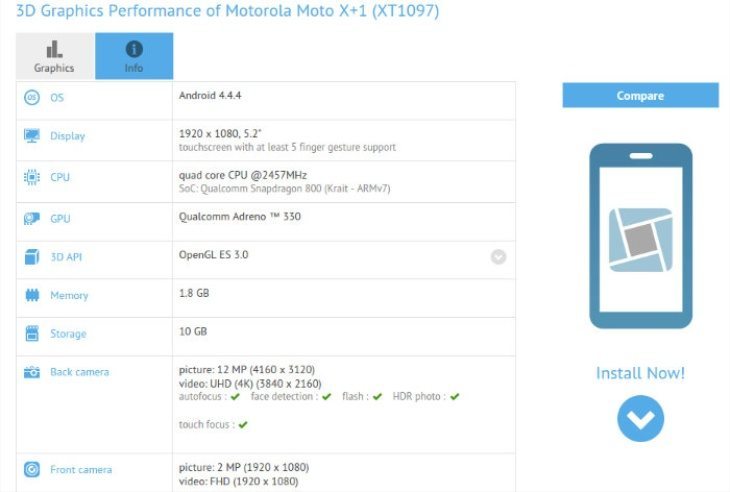 Anticipation is building nicely for the new Moto X smartphone dubbed the Moto X+1. We've heard various rumblings over the last few weeks and months, and now a new Moto X+1 specs leak has cropped up from benchmarking.
A week or so ago we reported on a Geekbench listing for this device that showed some specs. This new GFXBenchmark spot backs up some of those previously leaked specs, but interestingly there's also a contradiction. The new listing also provides some further specs.
The newest set of specs shows a 2.5GHz Snapdragon 800 quad-core processor. However, we believe this to be a mistake as the previous leak states it to be an 801 variety, and GFX has previously listed the 801 as the 800. As well as this the operating frequency means it's definitely the Snapdragon 801.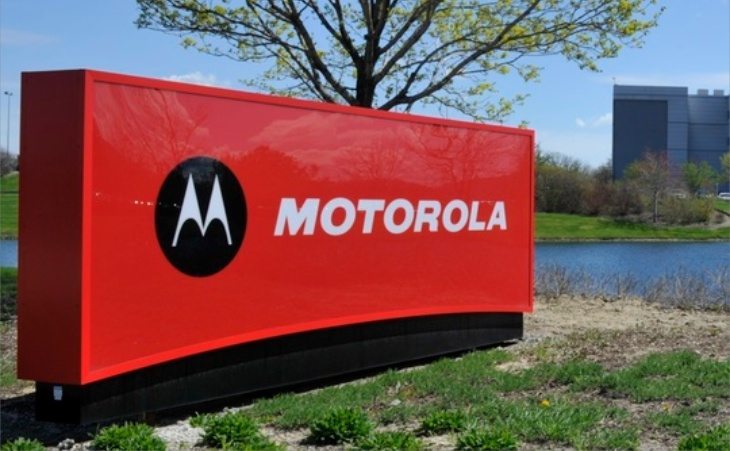 Other specs shown are a 5.2-inch display with Full HD resolution of 1920 x 1080, 2GB of RAM, and Adreno 330 graphics. There's also a 13-megapixel rear camera with 4K video capture, as well as a 2-megapixel front-facing camera with 1080p video recording capability. However, this differs from the 12-megapixel rear camera and 5-megapixel front-facing snapper previously rumored.
The appearance at GFXBench shows the phone running the latest Android 4.4.4 KitKat operating system, and interestingly the internal storage is shown as just 10GB, which is likely to be the available space from 16GB. We would hope this means that the X+1 will have expandable storage via microSD, although the original Moto X did not.
Motorola recently announced an event that will take place in Chicago on September 4th, and we expect that the Moto X+1 and Moto G2 smartphones and also the Moto 360 smartwatch could all be unveiled on that day. Thankfully it's not too much longer to wait until we should have confirmed specs and hopefully a price and release news for the Moto X+1.
Are you eagerly waiting for the official unveiling of the Motorola Moto X+1? What are your thoughts on these unofficial leaked specs? Let us have your comments.
Via: GSMArena