BlackBerry Passport specs leak includes Snapdragon 800 and 3GB of RAM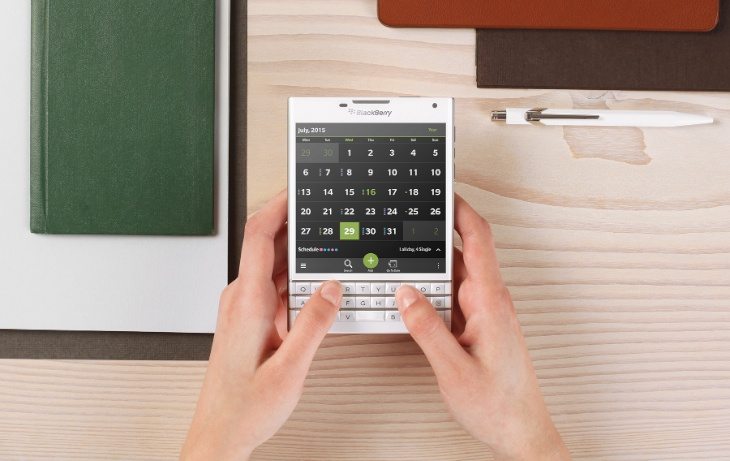 We've gotten brief glimpses of that awkward little device known as the BlackBerry Passport, and fans of the company are waiting to see how the new smartphone will pan out. We still don't know exactly when you'll be able to pick up the Passport, but today we learned what it will have under the hood thanks to a BlackBerry Passport specs leak.
BlackBerry gave us a good look at the Passport last month, but we haven't seen a complete set of specs until today. N4BB got the scoop on the device, and the BlackBerry Passport specs leak spills the proverbial beans all over the place. The Passport will have a 4.5-inch (diagonal) LCD display with a resolution of 1440 x 1440. Behind that slab of Gorilla Glass, you'll find a 2.2GHz Snapdragon 800, 3GB of RAM and 32GB of internal storage. Impressed?
The BlackBerry Passport has plenty of power, and it also has a couple of great cameras with a 13MP OIS rear camera and 2MP front-facing camera. The battery is fixed, but beefy at 3450mAh, and you can kick the storage up a notch with microSD slot under the back cover. All the usual bells & whistles are present as well with Bluetooth, Wi-Fi, NFC and an array of sensors.
It may be oddly shaped, but it's a sharp device, and the BlackBerry Passport specs leak has certainly gotten our attention. It will be powerful enough to run with the rest of the pack, and it's going to sway some wayward fans back into the fold. We'll have more on the BlackBerry Passport when IFA 2014 rolls around in a few weeks.