Asus smartwatch with Curved Display headed to IFA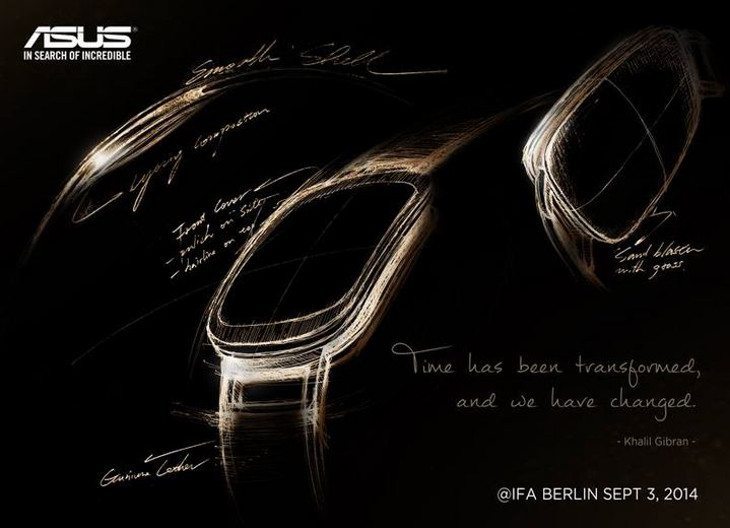 The smartwatch revolution has begun, and Asus is joining the fray. They've hinted at a new wearable several times this month, and today they teased us again with an Asus smartwatch featuring a curved display.
A round or curved display is the way to go if you're planning on getting into the smartwatch game. A few days ago we told you about the LG R smartwatch, and while Asus isn't going round, they appear to be going curved. We still don't have an official photo, but these leaks are as official as you can get.
A new teaser photo for the Asus smartwatch was posted on the company's Facebook page earlier today and it a few sketches of the device just like the previous photos. We can clearly make out the phrase "Sand Blasted" and "Smooth Shell" along with the Leather band, but the rest is a little tougher to read. The center photo appears to say Front Corner or Front Camera along with something about polish and hairline.
The Asus smartwatch is looking more intriguing by the minute as we've already learned it will have a stainless steel frame and curved display from the previous tease. The only other thing we know for certain is the watch will run Android Wear and it's coming to IFA in Berlin on September 3rd. It's going to have plenty of competitors on hand, and it will certainly be interesting to see how all the new smartwatches stack up against each other.
Which smartwatch are you most excited to see this year?