Did the Android One event invites just roll out for India?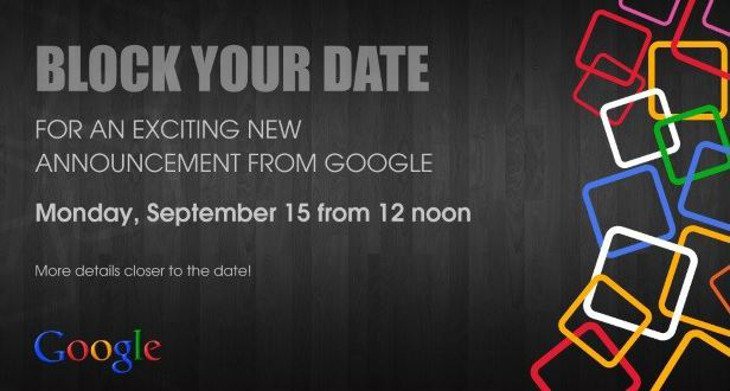 Invitations to several big events have rolled out all through August, and we finally got to see the Apple Invites last week as well. One that we didn't expect was the one that arrived today as the Android One event invites appear to have  just been sent out for a big event scheduled in India.
Google has scheduled an event on September 15th in India, and the invites are vague and only say "Block your Date" for an exciting new announcement from Google. More details are said to appear close to the date, but for now that's all we have to go on. That said, we assume they are Android One event invites as we've been expecting Google to make things official since the program was revealed.
The Android One initiative is a program Google's starting in emerging markets. The program will lay down a set of guidelines for manufacturers to follow which should result in cheaper phones that offer up solid Android experience. Karbonn, Spice and Micromax have been listed as the partners in India, and all are expected to release Android One smartphones before the end of the year.
There's always a chance Google could reveal something different on September 15th, but our money is on one, or possibly several, Android One handsets. For now, all we have to go on are lots of colored blocks on the Android One invites, but we will learn more as we get closer to the big day.
Are you anxious to see what the Android One initiative will unveil?
Via – NDTV Gadgets