Samsung Galaxy Note 4 vs Galaxy S5, brief first look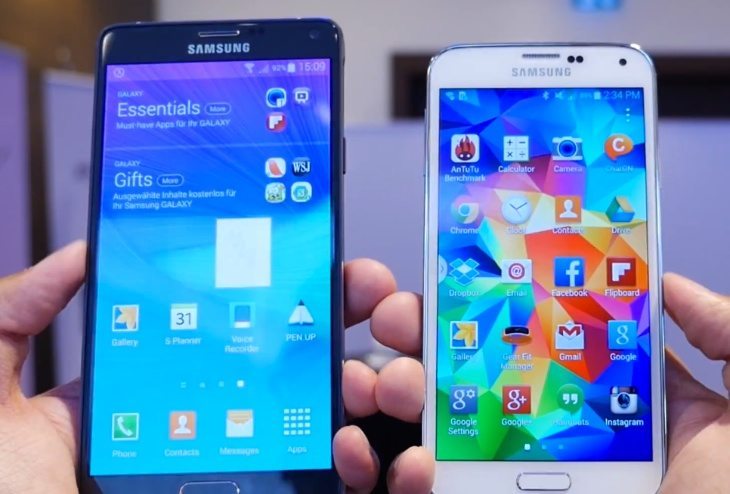 The moment that many Android device enthusiasts have been waiting for has finally happened. The Samsung Galaxy Note 4 has just been made official and specs and more are now confirmed. We'll be bringing you much more about this phablet over the coming days and weeks, but for now we thought we'd share a video showing the Samsung Galaxy Note 4 vs. Galaxy S5 in a first look.
Below this article we've embedded a YouTube video from Android Authority, who managed to get their hands on the new Galaxy Note 4 at one of the simultaneous launch events across the world. It's shown alongside the Samsung Galaxy S5, with the metal frame being one of the most notable differences as well as its size of course.
The video offers a chance to get some nice looks at the Note 4's aesthetics, and we have to say the Quad HD display looks pretty glorious. It's pointed out that although the Note 4 benefits from the S Pen stylus, it doesn't have the dust and water-resistant qualities of the Galaxy S5. Performance is also discussed, with the Galaxy Note 4 having the Snapdragon 805 quad-core processor as opposed to the 801 CPU in the Galaxy S5.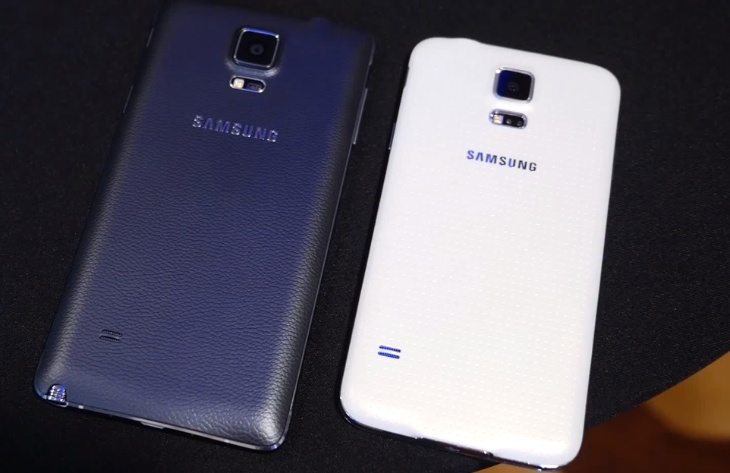 The video also compares RAM and storage of the two phones as well as mentioning the fast charging battery technology of the Note 4. The overview moves on to the camera capabilities, with the Note 4 featuring optical image stabilization and a newly-optimized 'selfie' front-facing camera. Finally the software of the phones is discussed, with a look at some of the new features available.
Although the video is only 5-minutes long it covers a lot of ground and makes a compelling case for the Galaxy Note 4 as an upgrade. The launch of this device is big news and you can read more about the Note 4 in our launch article here. Do check back with us from time to time as we bring you more on this notable new smarthone. When you've watched the video it would be good to hear your views.
Even at this early stage are you already convinced that you'll be purchasing the Samsung Galaxy Note 4 on release? Maybe you're going to wait to see what the larger iPhone 6 model has to offer when it's unveiled next week?