IFA 2014: Huawei announces the 6-inch Ascend Mate 7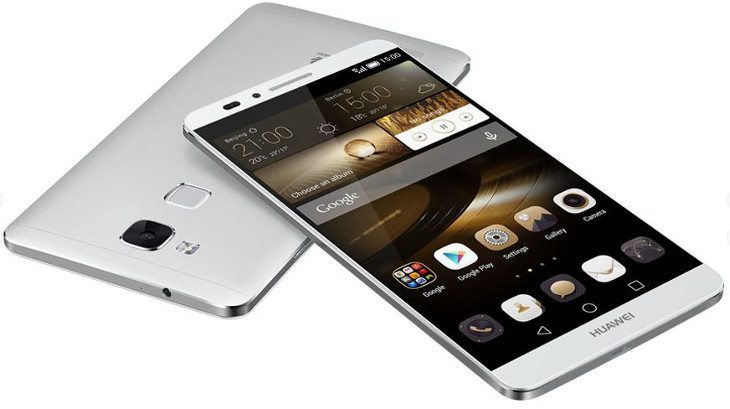 Day two of IFA 2014 is underway, and Huawei is busy showing off its new wares to the world. The company has just made the Huawei Ascend Mate 7 official, and it has everything  you'd want from a high-end flagship.
At the end of the month, we showed you a photo of the Ascend Mate 7 out in the wild. It wasn't the first leak, but it will be the last as the company's new flagship has been officially announced at the big show in Berlin. The time for speculation is over thanks to IFA, so we can now give you the lowdown on the Huawei Ascend Mate 7.
Huawei's new flagship isn't a small device. In fact, it's bigger than the new Galaxy Note 4, and it manages to make the most of the extra space by putting razor thin bezels on the device. Under the 6-inch FHD display, you'll find a Kirin 925 octa-core chip and Mali-T628 GPU. The rest of the internal Huawei Ascend Mate 7 specs include 2GB of RAM with 16GB of storage or 32GB of storage with 4GB of RAM.
A flagship doesn't really stand out these days unless it has some cool features or extras. Thankfully, the Ascend Mate 7 has a nice 13MP/5MP camera combo to handle the pictures. It also sports a fingerprint scanner that's said to work even if you have damp fingers or are just terrible at swiping your finger across a sensor. Last but not least is a large 4,100mAh fixed battery and Android KitKat 4.4 with a large does of EMUI 3.0 on top.
The Huawei Ascend Mate 7 price and availability is as follows. The 16GB model will sell for €499 while the 32GB model goes for €599, and both models are expected to arrive sometime in Q3. The handset will be widely available in more than 30 countries (UK, Italy, Spain, China) before moving on to the rest of the world.
What do you think about Huawei's new flagship?