The Alcatel OneTouch Hero 8 sports an Octa-Core processor and FHD display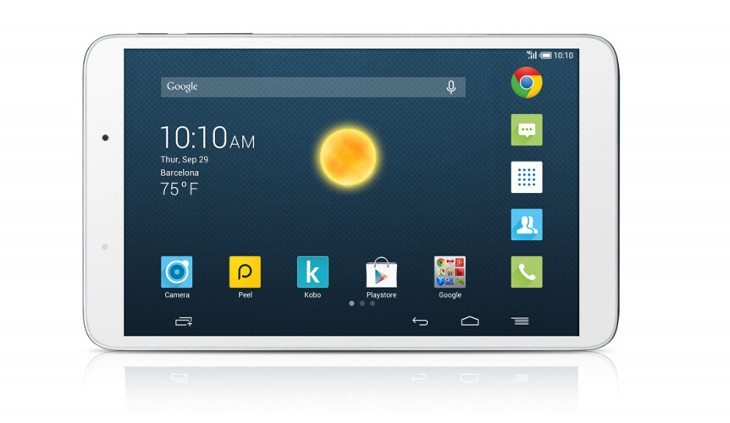 IFA may be over, but there were some gadgets we didn't get around to covering. We talked about Alcatel's massive OneTouch Hero 2 a few days back, and now we're going to take a look at their latest slate, the Alcatel OneTouch Hero 8.
The Alcatel OneTouch Hero 8 is an octa-core slate with an 8-inch 1920 x 1200 display. It has top-notch build quality thanks an aluminum chassis, and that SoC is a 2Ghz MT8392+. As for the storage, there are two options available with 16GB or 32GB models, and you'll get a microSD card slot to boot. The Hero 8 has plenty of power and it's no slouch in the memory department either as Alcatel slipped 2GB under the hood.
Connectivity options on the Alcatel OneTouch Hero 8 include 4G LTE, Bluetooth 4.0, Wi-Fi, and an IR Blaster. It also says there's NFC, but that it's optional, and there's mention of the slate being "voice call enabled" as well. Rounding things out for the Alcatel OneTouch Hero 8 is a 5MP/2MP camera combo, Android 4.4 and a 4,060mAh battery.
Like the OneTouch Hero 2, the Hero 8 has a pin array that works with some accessories including that fancy MagicFlip LED cover and the Sidekick 2 accessory. Pricing has yet to be announced, but the Alcatel OneTouch Hero 8 is expected to arrive sometime this month.