New BlackBerry Classic images ahead of launch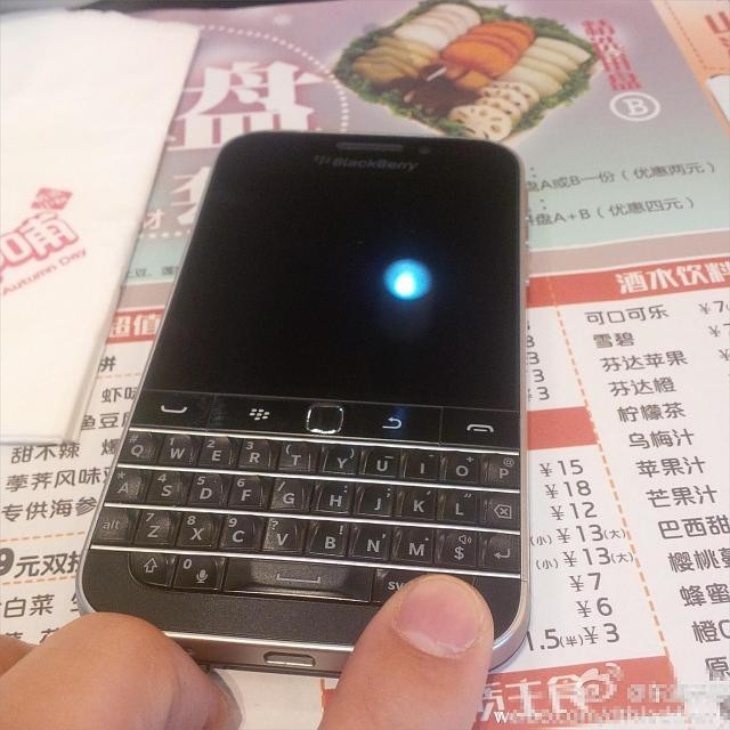 Back in June two new BlackBerry smartphones were briefly shown by BlackBerry CEO John Chen. This provided our first official sightings of the BlackBerry Passport and Classic phones. The latter device is expected to release in November, and today we have some new BlackBerry Classic images ahead of its launch.
We've seen plenty of news abut the BlackBerry Passport since its first reveal, and BlackBerry is holding an event on September 24 where we expect it to be officially launched. However, there have been far fewer leaks about the BlackBerry Classic, so it's good to see these new images as affirmation that it's still on the way.
The BlackBerry Classic is targeted at loyal fans of BlackBerry devices as its name suggests, with customary features including the traditional physical QWERTY keyboard, trackpad and Send, End, Menu and Back function keys. The images shown here came from Weibo and the first photo image directly below shows the BlackBerry Classic on the right of the line-up.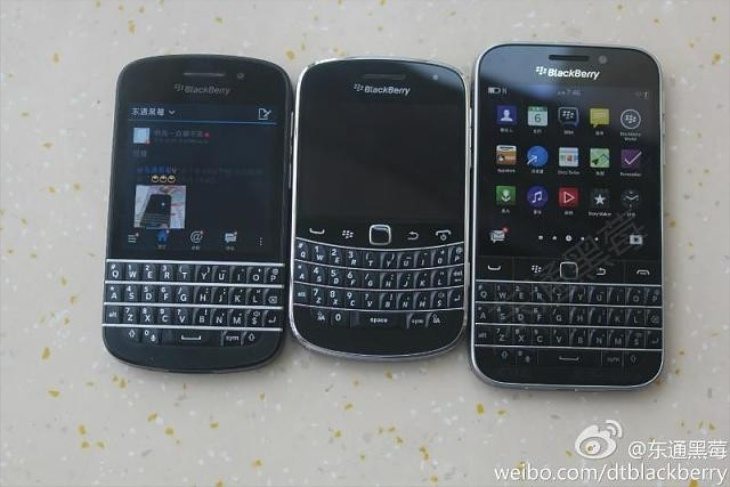 It's expected that the Classic will have better battery life than with any other BlackBerry smartphone, and anticipated specs are a 1.5GHz Snapdragon S4 processor, a 3.5-inch display, and 2GB of RAM. It's thought that the phone will be running BlackBerry 10.3, but it's worth remember that none of this has been officially confirmed yet.
As it's heading for a November release it's possible that we'll see the official launch of the BlackBerry Classic at the same event later this month where the wraps are expected to be taken off the BlackBerry Passport. We'll be bringing news from the event so check back with us for more. Does the BlackBerry Classic appeal to you?
Source: Weibo
Via: Phone Arena