Micromax Android One smartphone coming as an Amazon.in Exclusive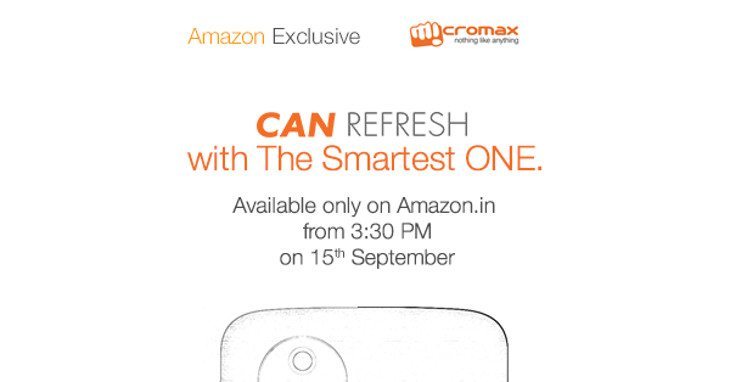 The Android One program goes into full effect tomorrow, and we've already gotten a quick glimpse at one device with the Spice Android One Dream UNO Mi-498. Next up is Micromax, and they've just announced their plans through Amazon's twitter feed.
The One Dream UNO appears to be a Flipkart exclusive, and Micromax is going another route as the first Micromax Android One handset will be an Amazon.in exclusive. The tweet kept things simple as you can see below…
Log on to Amazon.in at 3:30 pm on the 15th. Spread the word. pic.twitter.com/7BvjM8XLgy

– Amazon.in (@amazonIN) September 14, 2014
As you can see, only a fraction of the Micromax Android One smartphone shows up in the teaser, and no name is given for the device. We know it will be an exclusive, but we'll have to wait until tomorrow afternoon to find out what Micromax will bring to the table.
We were a little surprised at the Android One Dream UNO leak yesterday, as the specs were about what we thought they'd be, but the price was not. As the listing was pulled, there could have been an error, but we're guessing the Rs. 6,999 price will stick. With the Micromax Android One handset price, we hope it's cheaper or has slightly better specs to justify the price.
The whole goal of the Android One program is to offer low-priced devices with similar specifications in emerging markets. If the price is too high, the project won't do very well, and it will be interesting to see how things pan out. Especially considering the Android One handsets will go up against devices from the same manufacturers and have to compete against "bang for your budget" devices like the Redmi 1S.
Do you think the Android One concept is pointless when there are already plenty of sub-$100 phones?