Samsung Galaxy Note 4 price appears at Clove UK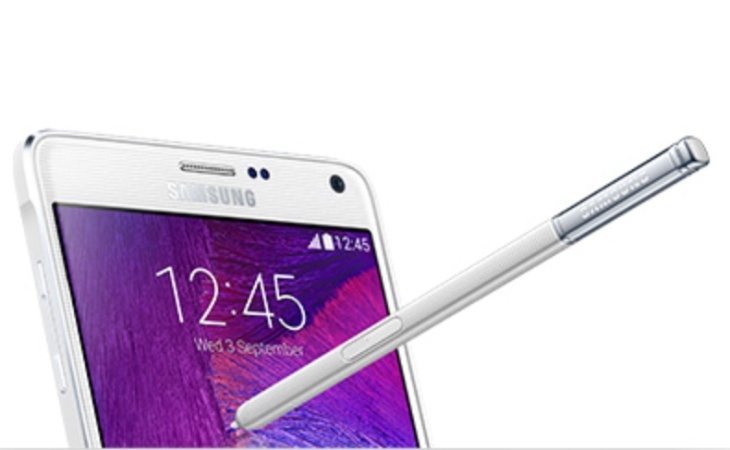 Since the Samsung Galaxy Note 4 was made official earlier this month there have been many people itching for a release date. We know the phone is set to arrive in the next few weeks and although we've seen some retailers in the UK post online product pages, they have not included pricing. However, the Samsung Galaxy Note 4 price has now appeared at Clove UK, along with availability news.
Previously we informed readers that Carphone Warehouse has a Galaxy Note 4 page to register interest, but pre-orders aren't yet available. The site gives an expected release timeframe of October 2014. As well as this we gave details of Expansys pre-orders for the Galaxy Note 4, although there's still no price listed.
Now UK online retailer Clove has put the phone up for sale with a price of £575 including VAT. That's for a SIM-free 32GB Galaxy Note 4 and the Charcoal Black, Bronze Gold, and Frost White colour options are all listed. Buyers can order the phone right now and Clove says that first stocks are expected in the week beginning October 13.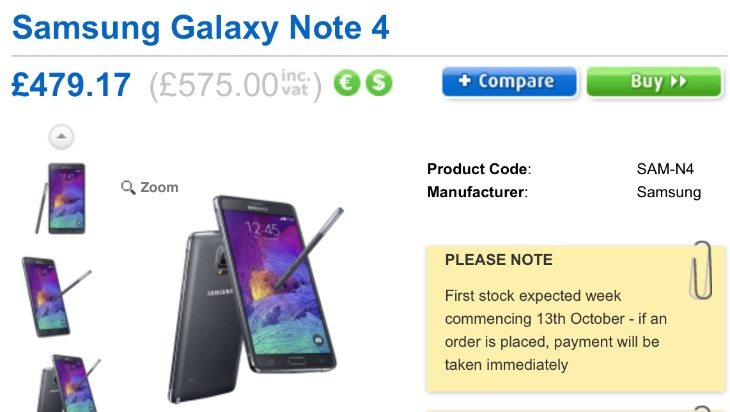 If you're more interested in the Samsung Galaxy Note Edge the news is not so promising though. When this smartphone was announced it was said that it would release later this year in limited regions and would have a higher price than the Note 4. It's reported that this phone won't be available in the UK at launch, although Clove says that they will attempt to source non-UK stock for those who want to pre-order one.
For those interested in ordering the Samsung Galaxy Note 4, head to this Clove product page. Alternatively if you want to try to pre-order the Note Edge from Clove head here, where it's shown with a price of £650, although the official price and availability is to be confirmed.
Are you pleased to see that pre-orders for the Samsung Galaxy Note 4 are now available via Clove? What are your thoughts on the price of the SIM-free handset? Drop us your comments in the box below.