Galaxy Note 4 UK release at Carphone Warehouse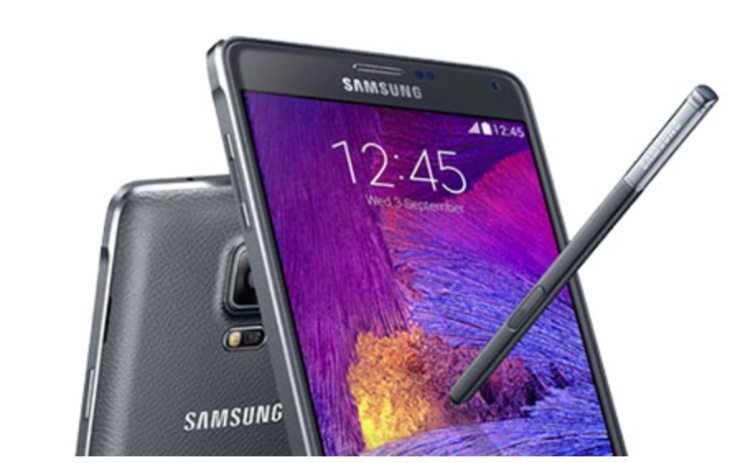 There's a massive amount of interest in the newly-announced Samsung Galaxy Note 4 phablet that went official yesterday. The phone is heading for a release in various world regions from later this month and will be in big demand. You might be among the many buyers who will want to get your hands on it as soon as it's available, and we have some details of the Galaxy Note 4 release at Carphone Warehouse.
A Samsung Galaxy Note 4 UK release date hasn't been specified yet, but we expect it to hit shelves later this month or early in October. This phone has a huge amount going for it, and we've already given readers a ton of info that you might want to check out at the following links. These include our launch article, some early Galaxy Note 4 reviews, and a specs comparison of it against the new Sony Xperia Z3. We've also shown a quick look video of the Galaxy Note 4 alongside the popular Galaxy S5.
If you want to be ready for the Galaxy Note 4 at Carphone Warehouse, head to this product page. You'll be able to register your interest in the phone online and will be contacted once the phone is available to order. Doing so should ensure that you're among the first to get hold of it via the giant retailer. The price of the phone hasn't yet been announced but we'll bring details on that when confirmed.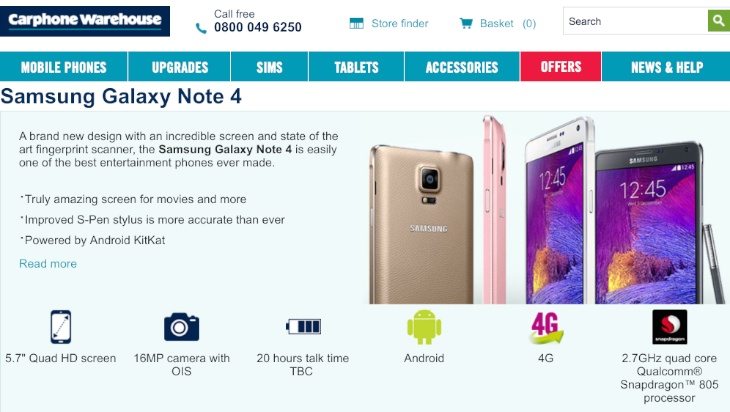 Response to this latest Samsung device has been very favourable, and key specs include a 2.7GHz Snapdragon 805 quad-core processor, a 5.7-inch display with impressive Quad HD resolution of 2560 x 1440, 3GB of RAM, and a 16-megapixel rear camera that features optical image stabilization. It runs the latest Android 4.4.4 KitKat version of Google's operating system and comes with the popular S Pen stylus.
Do you have your mind (and heart) set on the Samsung Galaxy Note 4? Maybe you're going to wait to see what Apple brings to the table with the iPhone 6 launch next week, and its rumored phablet version of the device? Drop us a comment in the box below.