Early iPhone 6 buyer drops phone on live TV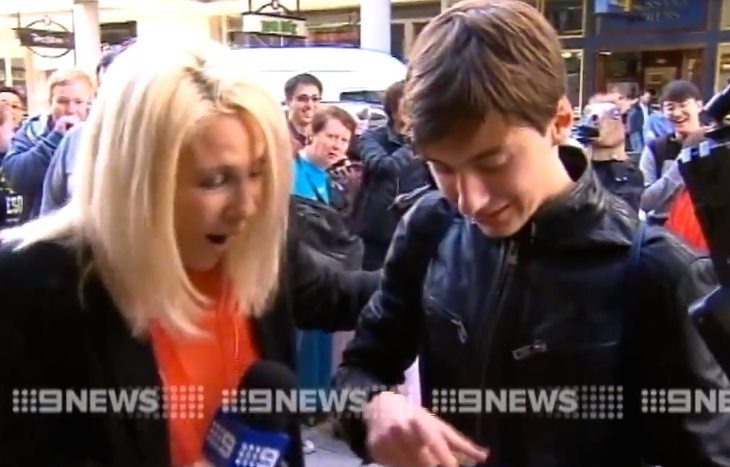 Unless you're living at the top of a very high mountain you will know that the Apple iPhone 6 released today. Once again there were the usual long lines outside many stores as buyers waited for a chance to be one of the first to get hold of the new phone. However, an early iPhone 6 buyer dropped his phone on live TV while proudly trying to unbox it.
Sydney Australia was the first city in the world to start selling the iPhone 6 and just a few hours later the phone also went on sale in Perth, which is where the untimely iPhone 6 incident took place. Jack Cooksey was the first customer at the Apple Store in Perth to purchase the iPhone 6 today, after a long wait overnight. When he emerged successful from the store, Channel 9 TODAY was waiting to interview him and see his new purchase.
Alas in his excitement to show off his shiny new iPhone it dropped from the box and landed with a heavy thud on the ground. You can see the incident unfold and hear the oohs and aaahs of other horrified customers in the YouTube video that we've embedded below. Needless to say that this provided a moment of horror and Mr. Cooksey speaking to 9NEWS said, "I saw it hit the floor,
and I was like 'oh, no,no,no,no'."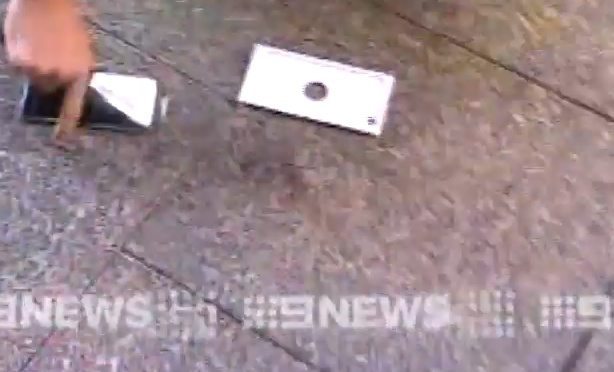 The good news is that despite the phone's heavy landing it still had some packaging on it and appears to be undamaged apart from a scratch on the screen, so this slightly disconcerted buyer will still be able to get to grips with the iPhone 6 on release day. When you've taken a look at the video below tell us if you sympathize with this iPhone 6 buyer? Have you ever embarrassed yourself with a new gadget?
Source: 9News