iPhone 6 available in retail stores today, as iPhone 6 Plus stock expected to be low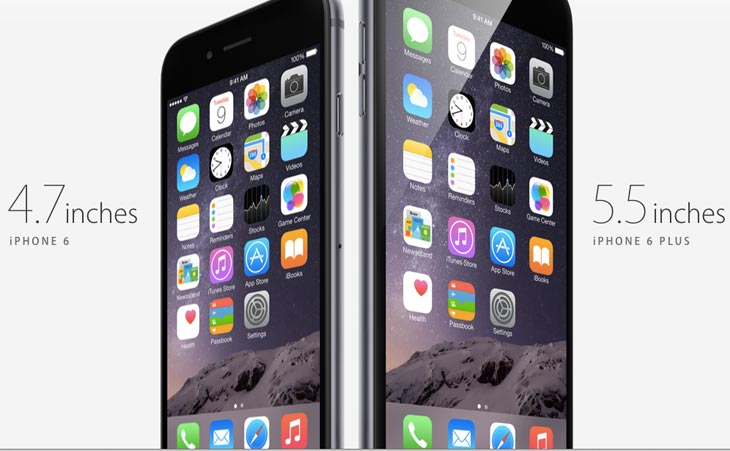 Those of you who didn't manage (or didn't want) to pre-order an iPhone 6 or an iPhone 6 Plus last Friday, on September 12, 2014 (when demand was so high that, aside from Apple's servers constantly crashing, the company unveiled that it sold four million units in the first 24 hours alone) will have the chance to buy one in a brick-and-mortar/walk-in store today. Retail availability for Apple's latest generation smartphones, the iPhone 6 and the iPhone 6 Plus, should commence today, September 19, 2014, at 8:00 A.M. local time, at Apple retail stores.
However, only residents of wave-one countries will be able to walk out from an Apple store with a brand new smartphone today; these are people living in the UK, US, Australia, Canada, France, Germany, Hong Kong, Japan, Puerto Rico, and Singapore. More than 20 countries will be added to the retail availability market list starting next Friday, September 26, 2014.
Aside from the need to stay in line, as usual, in front of the Apple store, those who decide to do that will also need to get lucky, as initial stock is expected to be very low. That, coupled with high demand, is a perfect recipe for an annoyed and disappointed future possible customer.
BGR reports that, after talking to several sources with both carrier and Apple store ties, the iPhone 6 will be easier to get than the iPhone 6 Plus. Retail locations are getting stock (and have been getting stock since yesterday) and, from the total numbers of devices received, only about two-to-three percent are iPhone 6 Plus units. Even more, the same report claims that only one color of the larger iPhone will be available. The report goes as far as stating that "there is "no chance" of finding an iPhone 6 Plus unit to purchase tomorrow"; on top of that there will be "no 16GB iPhone 6 Plus devices to be found", claim said sources.
Of course, there are several aspects to take into consideration here. First off, this is a report, and you need to treat it accordingly. Second, it is based on information received from unnamed sources, which could or could not be wrong. Third: the report, even if true, might not be true for all countries where the iPhone 6 becomes available today. Some folks in the UK might be luckier than their friends in the US.
Tell us: did you stand in line? Did you manage to get an iPhone 6/6 Plus? Let us know in the comments below!