Orbit iPhone 6 Plus low-profile bumper case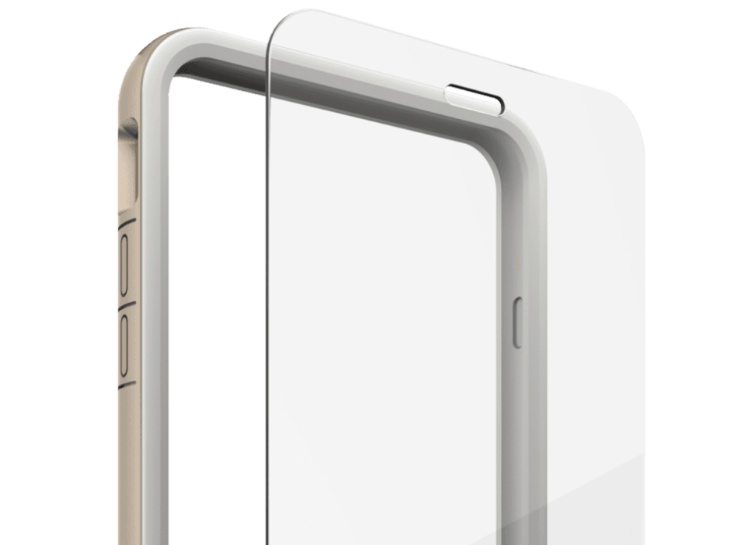 As the iPhone 6 Plus releases today there are likely to be many buyers who are now thinking of purchasing accessories for it. If you want to keep your new phone looking as good as it does out of the box you'll want a case for it, although some will want one that still shows off their new iPhone. With that in mind we have details of the Orbit iPhone 6 Plus low-profile bumper case.
As with many other new iPhone 6 Plus accessories, this one isn't available to order just yet but should be coming soon. However, Zagg has now put up a product page for the Orbit Low-Profile Bumper Case for the Apple iPhone 6 Plus that contains the information you need.
First we'll get to the all-important price of £49.99. This is not a cheap case, but it is designed to complement the styling of the iPhone and comes with metallic accents. It has a slim design with flush button covers so that it slides easily into your pocket or bag, and includes an InvisibleShield Glass screen protector designed for a perfect fit with the case.
The Orbit bumper case is made from soft and durable TPC with a layer of tough polycarbonate that will help protect your phone from damage to the sides and corners. If you want to find out more about the iPhone 6 Plus Orbit low-profile bumper case, head to this Zagg page.
You may also be interested in some other iPhone 6 Plus cases that we've detailed, such as Griffin Survivor cases or budget cases from Best Buy. Are you about to get your hands on the iPhone 6 Plus? If so, will you be buying a case accessory for it?