The new Moto X is headed to Verizon on September 26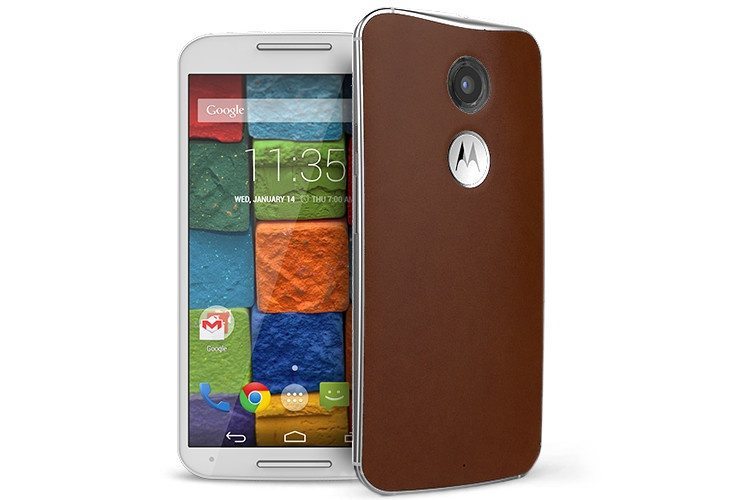 If you're looking to snag a new Moto X on Verizon, you've probably been a little disappointed so far. Get ready to turn that frown upside down, as we now know when the new Moto X will arrive on good old Big Red.
Verizon may not be everyone's cup of tea, but they're the top carrier in the states for a reason. When the new Moto X was announced, customers started wondering when or if they would see the new handset on the network. The folks at Phandroid have learned you'll be able to pick one up sooner than you'd think as the Moto X will touch down next week.
It isn't a rumor this time around as the new Moto X's release date has been revealed through some leaked internal docs. It shows the pricing for each edition and that it will arrive on September 26th which is next Friday. It's also payday for a lot of us, so you can bet they'll move some units over the weekend.
According to the leak, Big Red will have the White/Bamboo version of the Moto X for $99.99 on a 2-year deal via 'Promotional Pricing' or $27.49 through Edge. The Black/Resin model will be the same price, but a bit cheaper through Edge. The Moto maker Edition in 16GB will go for $99 or $24.99 via Edge as well while the 32GB model is listed as $149.99 / $27.49.
This is great news for those looking to pick up the new Moto X through Verizon as a lot of contracts are up this time of year, so all the carriers are gunning to pick up new customers. Looks like you'll have a couple of new options to choose from next week if you're on Big Red.
Are you buying the new Moto X?
Source: Phandroid