RAM iPhone 6 and Plus car mount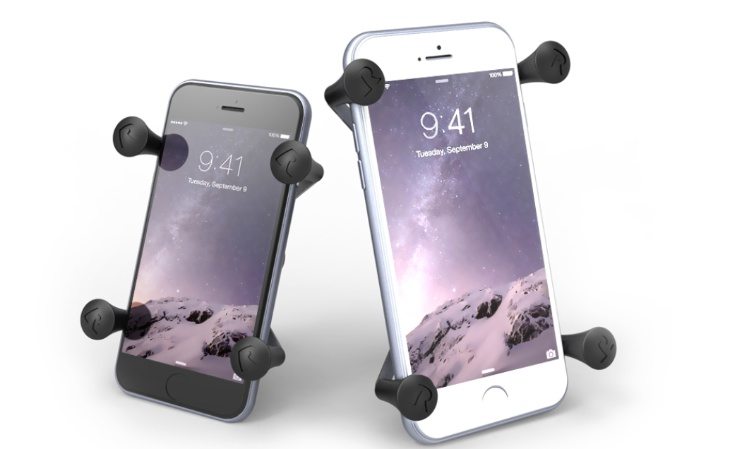 If you are one of the many people who have purchased an iPhone 6 or iPhone 6 Plus, you're likely to be thinking of suitable accessories for it. Car mounts can be really useful and today we have details of the RAM iPhone 6 and Plus car mount.
The RAM X-Grip features a four-leg design that holds your device securely without hiding it away, and the soft rubber fingers exert just enough force to keep your handset stable. The mount has expandable grip arms so is easy to open and close and has a spring-loaded grip that enables the outside edges of the handset to be unhampered by obstructions.
The X-Grip mount is made from high-strength composite and stainless steel and is also rustproof. It can hold your phone in landscape or portrait mode. The patented socket design allows for plenty of adjustment and varying viewing angles. It's compatible and interchangeable with a range of other RAM Mounting products.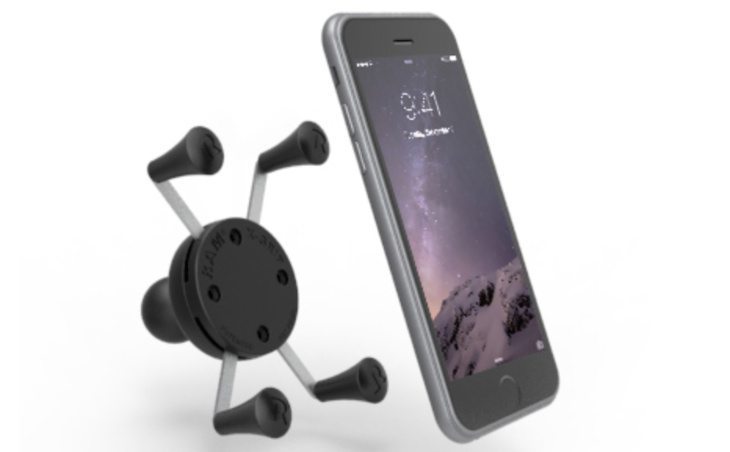 If you head to this RAM product page and select whether you want a mount for the iPhone 6 or iPhone 6 Plus, you can then use the RAM Mount Wizard and input where you want to use the mount, such as motorcycle, bicycle, car, or other options. You'll then be shown the different mounts available and prices vary according to your choice.
We've written about many other new iPhone accessories and you might also like to check out recent articles on waterproof cases for the iPhone 6, or military spec cases for the iPhone 6 Plus. Will you consider purchasing the RAM X-Grip mount for the iPhone 6 or iPhone 6 Plus.