FIFA 15 review in 4K on Galaxy Alpha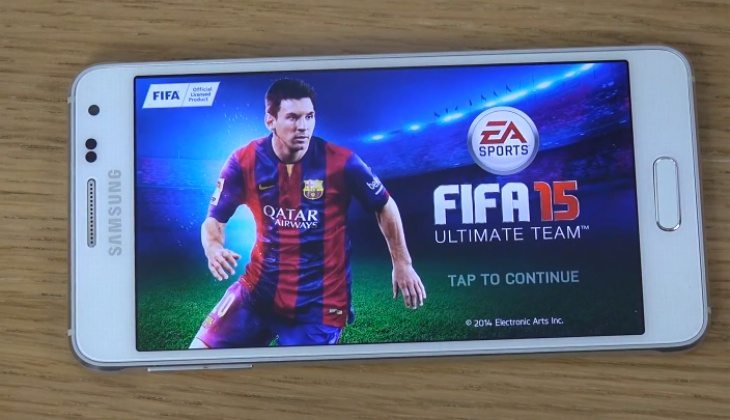 The release of FIFA 15 by EA Sports for consoles rolls out to various regions over the next few days, with the first arrival for the US today. There's also a huge amount of interest in the FIFA 15 app for mobile devices as well, and now we have a video to share of a FIFA 15 review in 4K on the Samsung Galaxy Alpha smartphone.
The FIFA 15 Ultimate Team app is already available at Google Play for Android devices, but iPhone and iPad users are still waiting for the iOS app to launch (except in Canada). It's been a few days now since the app went live for Android and earlier today we shared FIFA 15 for Android gameplay videos in 8 parts, giving some excellent insight into the latest FIFA version.
Now we have one of the first reviews in, and the YouTube video below comes from one of our favorite YouTubers Adrianisen. The FIFA 15 review shows the game played on the Samsung Galaxy Alpha, which for reference has an Exynos 5 octa-core processor, Mali-T628 MP6 graphics, and 2GB of RAM.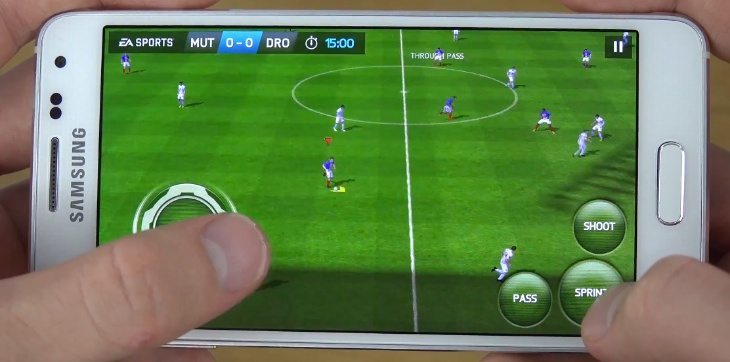 It begins by showing the Home screen of the free app with tabs for Play, Transfers, Club and Store along the top and goes on to show the Select League and Select Team settings under Quick Match. You'll then see gameplay from FIFA 15 and the menu is described as being different to past versions.
Gameplay then continues and being able to hear the commentary gives a real taste of what the app brings. The concise review of the app shows that the game appears to run smoothly on the Galaxy Alpha offering a good user experience, but you can check it out for yourselves below and be your own judge on that.
Did you enjoy this YouTube video review of FIFA 15 for Android? What are your initial impressions of the app, or are you still waiting for the iOS version?