Oppo N3 to come in Stainless Steel and Aluminum Alloy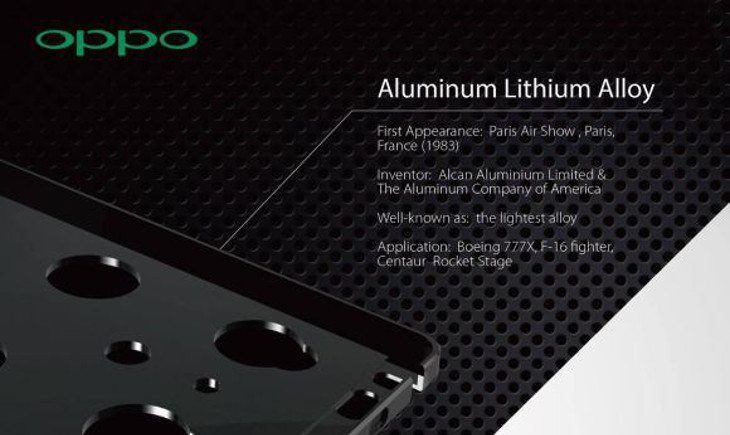 Oppo is set to debut the Oppo N3 next month, and we've already gotten a look at the device itself. The company is great at slowly leaking out teasers, and two of the latest ones let us know what to expect from the build quality.
Earlier in the week Oppo dropped a photo that hinted at a "space-grade" material of sorts for the Oppo N3. Needless to say, we were intrigued, and today we have learned consumers will have not one, but two options to choose from when it comes to the build of the Oppo N3.
The space-grade alloy previously teased is an Aluminum Lithium Alloy which is the same material used on F-16 fighter jets and the Boeing 777X. It's not your typical alloy, and it's said to be strong but a lot lighter than any of the alloys used in smartphones today. The second material is Stainless Steel which is a bit heavier, but very strong.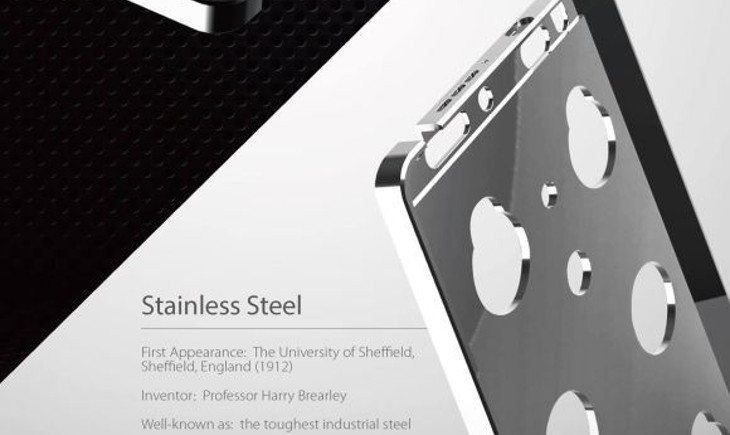 In a nutshell, we know now that the Oppo N3 will give you a choice in terms of the build, and it will have a funky swiveling camera of some sort. As far as the Oppo N3 specs are concerned, we've not heard a peep although 3GB of RAM and a Snapdragon 805 sound about right. If the rumored October unveiling pans out, we expect to see a few more teasers from Oppo over the next few weeks. You can also expect those materials to come with a premium price.
What do you think about the Oppo N3 so far?
via –Gizchina