Nokia Lumia 730 vs Lumia 830 specs showdown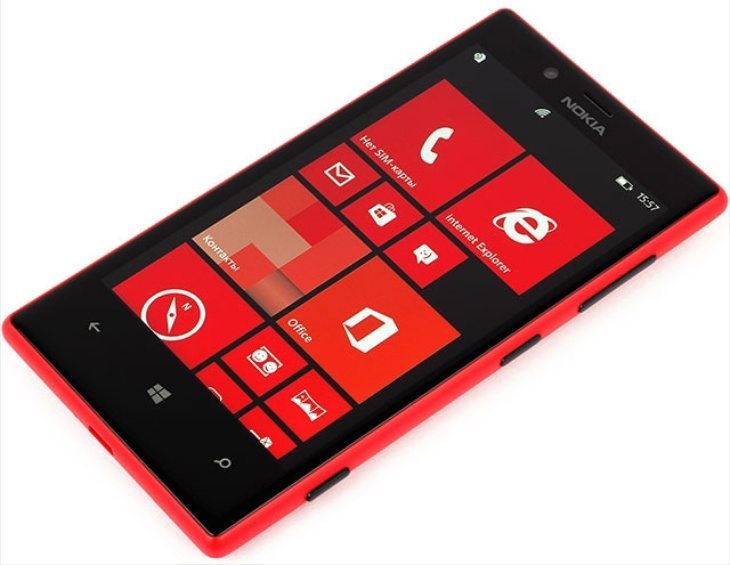 Two of the new smartphones announced by Microsoft early this month were the Nokia Lumia 730 and the Nokia Lumia 830. There may be a tendency to think that these are similar specs-wise but in fact the 730 is aimed at the affordable end of the market while the 830 is a higher end device. We're having a Nokia Lumia 730 vs. Lumia 830 specs showdown to illustrate the differences.
These are both Windows Phone 8.1 handsets and the Lumia 730 is a dual SIM device while the Lumia 830 is single SIM. It's worth pointing out that a Lumia 735 was also launched and this is basically a single SIM version of the 730 but has 4G LTE support. We'll look at the key specs of the Lumia 730 and 830 to show how they compare and what they have to offer. This should make it easier for you to decide if it's worth paying more money for the Lumia 830.
Processors
Both the Lumia 730 and 830 have a 1.2GHz Snapdragon 400 quad-core processor with Adreno 305 graphics.
Display
The Lumia 730 has a 4.7-inch AMOLED display with resolution of 1280 x 720 resulting in 316 ppi. The 830 has a 5-inch IPS LCD display with resolution of 1280 x 720 and 294 ppi.
RAM and Storage
There's 1GB of RAM and 8GB of internal storage for the Lumia 730 while the 830 has 1GB of RAM and 16GB of internal storage. Both have microSD for expandable storage to 128GB.
Camera set-up
The 730 has a 6.7-megapixel rear camera with Carl Zeiss optics, autofocus, LED flash, and 1080p video capture, as well as a 5-megapixel front-facing selfie camera. The Lumia 830 has a 10-megapixel rear camera, again with Carl Zeiss optics, autofocus, LED flash, and 1080p video capture. However, the 830 also features optical image stabilization, although it only has a 0.9-megapixel front-facing unit.
Battery
Both phones have a 2200 mAh battery.
Connectivity
The Lumia 730 supports 3G, Wi-Fi 802.11 b/g/n, Bluetooth 4.0, GPRS, EDGE, NFC and microUSB 2.0. The Lumia 830 on the other hand supports 4G LTE and Wi-Fi 802.11 a/b/g/n, with the rest of the lineup being the same.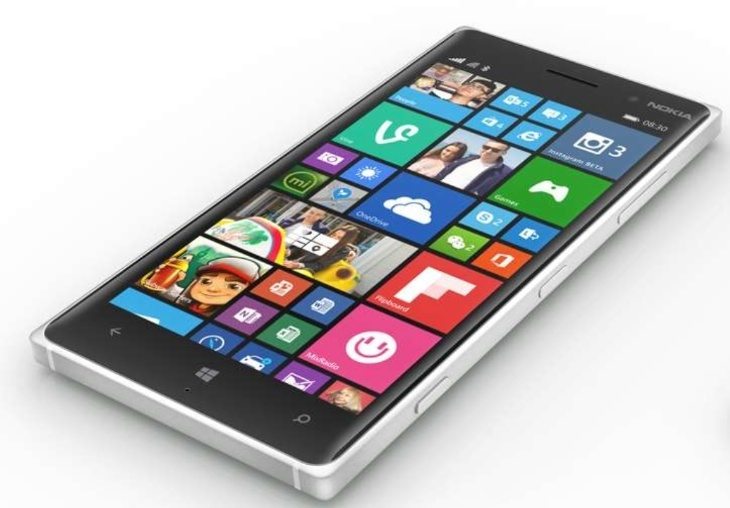 Operating System
Both phones run the latest version of Microsoft's mobile operating system, Windows Phone 8.1.
Dimensions and Weight
The Lumia 730 measures 134.7mm x 68.5mm x 8.7mm and weighs 130g. The Lumia 830 (shown above) measures 139.4mm x 70.7mm x 8.5mm and weighs a rather heftier 150g.
Price
Pricing of these phones will vary according to region and retailer, but as a guide the Lumia 730 was announced at €199 while the Lumia 830 price is €330, a significant difference.
As you can see from the above, there are some similarities such as running the same version of Windows Phone 8.1 and having the same processors and batteries, but there are also some distinct differences. Benefits of the Lumia 730 are a slightly higher display ppi, a better front-facing camera, and dual SIM, and it's the lighter of the two phones. It also has a much lower price tag.
On the other hand the Lumia 830 has a larger display, higher amount of internal storage, a better rear camera with OIS, 4G support, and is slightly slimmer. However, with its higher price we wonder if there is enough difference to justify the extra cost. Buyers will need to decide this based on what is most important to them in a smartphone.
Are you considering purchasing either of these two new Microsoft Nokia smartphones? Does your vote go to the Nokia Lumia 730 or the Lumia 830?