iPhone 6 Plus 128GB vs 16GB boot test shocker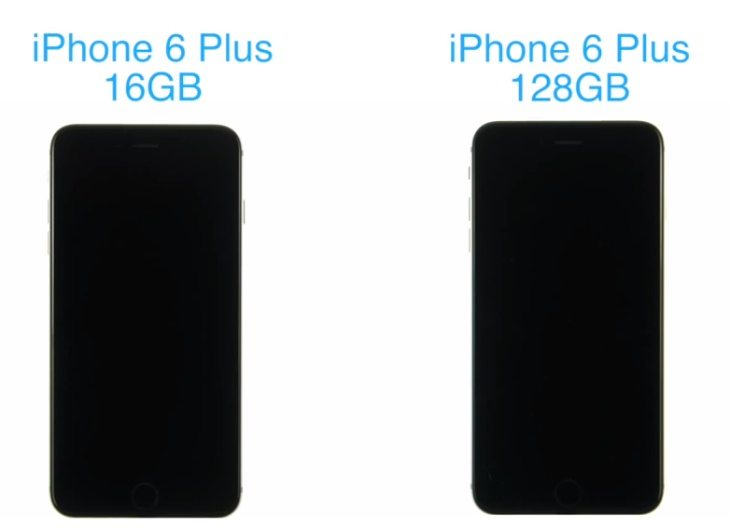 The two new iPhones are making their way into the hands of consumers and as you will know the iPhone 6 Plus is the larger phablet version. Today we've come across a video that we thought readers would find rather interesting, as it's an iPhone 6 Plus 128GB vs. 16GB boot test shocker.
The iPhone 6 Plus comes in 16, 64 or 128GB models for internal storage, and if you're about to purchase one you might want to pay attention to the YouTube video that we've embedded below this article that comes from iClarified. It shows an iPhone boot test between the 16GB iPhone 6 Plus and the 128GB iPhone 6 Plus.
Before the video was shot, both phones were freshly restored to iOS 8 for consistency. It's a short video but it very clearly illustrates that there's a big difference in boot up times between the two models. The boot up test is shown being conducted, with a timer shown below both phones.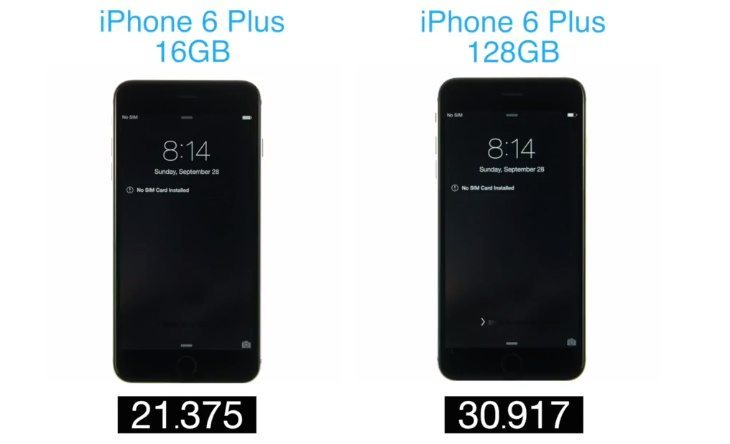 As you can see, the 16G model boots in 21.375 seconds and the counter continues for the 128GB model, which eventually powers up in 30.917 seconds. That's not far off 10 seconds longer, which might not seem much initially, but if you're waiting to use your phone it could seem an age. We were pretty surprised to see this much difference and wonder what you think about this?
We previously showed a video of the iPhone 5S vs. iPhone 6 and 6 Plus with various speed tests including a boot up test, as well as game loading, network, and GeekBench tests. In this video there was hardly any difference in boot up times between the 6 and 6 Plus, but they were probably the same storage models. You may also be interested in battery life testing for the iPhone 6 and 6 Plus as well as other iPhones and the Nexus 5.
When you've checked out the video below we'd be interested in hearing from you. Are you surprised that the 128GB iPhone 6 Plus took so much longer than the 16GB model to boot up? Maybe you feel the 10-second difference isn't that much of a deal? Drop us your comments in the box below.