New OnePlus One update rolling, brings improvements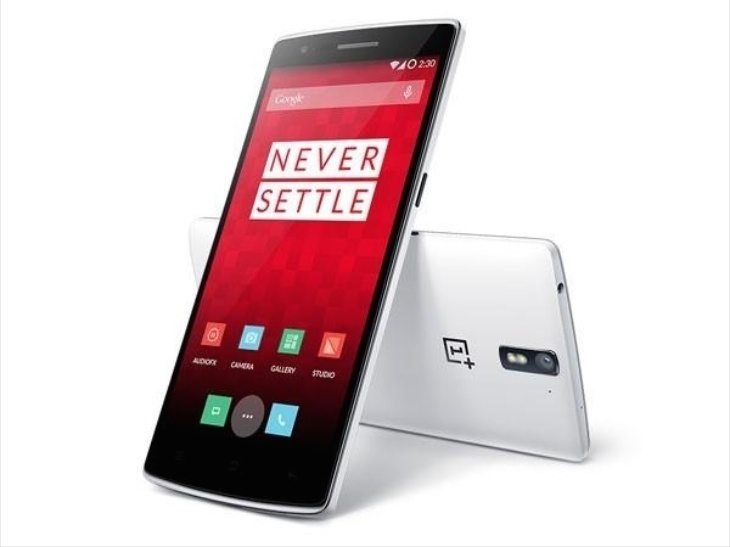 The OnePlus One has made real waves in the Android smartphone world since it released, with one of its only drawbacks being the difficulty getting hold of one! Now those who have managed to get one will be pleased to learn that a OnePlus One update has started rolling out today and brings improvements.
OnePlus is doing a pretty good job of continuously bringing new features and enhancements to the phone, and the new OTA update arriving today brings stock CyanogenMod 11S (38R) firmware improvements. It also offers some of the usual bug fixes and optimizations.
One of the improvements for the OnePlus One is for the camera, enabling shooting in RAW format, and another enhancement is that the touchscreen is more responsive. There's also ANT+ support and a new lockscreen as well as better audio-playback. One of the most welcome aspects of the update though regards battery life improvements.
There's also a whole list of fixes with the update as shown here —
Added method for users to report bugs directly to Cyanogen.
Added pause button during video recording.
Improved battery life.
Fixed issues with camera exposure compensation stuck in 'auto'.
Fixed issues with '4G Preferred' option not connecting to 3G data.
Fixed issues with delay in torch activation.
Fixed issues with unresponsive screen requiring reboot.
Fixed issues with static in speaker when changing volume while headset plugged in.
Fixed issues with rotation not triggering when rotated slowly.
Fixed issues with Quiet Hours / system UI causing battery drain on last day of month.
Fixed issues with camera not starting when LED torch is already on.
Fixed issues with Bluetooth volume low on connection.
If your OnePlus One hasn't already received this update it shouldn't be too much longer until it appears. You may also be interested in our recent article about the OnePlus 2 being confirmed for 2015.
When your OnePlus One has received this latest update, we'd welcome your thoughts on the changes and improvements it brings. Do send us a comment in the box below.
Source: OnePlus
Via: Phone Arena