iPhone 6 Plus and 6 PowerSkin external battery solution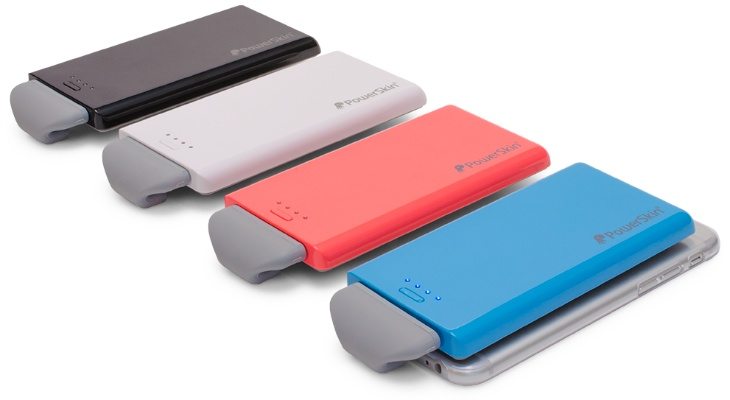 Many buyers of the larger iPhone 6 Plus and standard iPhone 6 are now looking for accessories for the smartphones. Battery life can be a real concern for heavy users of handsets so an external battery pack can be a good idea. Today we have details of an iPhone 6 Plus and 6 PowerSkin external battery solution.
PowerSkin is a well known name for portable power accessories and have added to their PoP'n battery packs with a PoP'n 2 for both of the new iPhones. The on-the-go charging accessory could be a real boon for iPhone 6 and Plus users, and a benefit of the PoP'n 2 is that it attaches to the back of the handset using suction, avoiding the need of handling two devices at the same time.
The PoP'n 2 offers a sizeable 4000 mAh battery with faster charging than other battery packs, while your iPhone 6 will also be protected by the reinforced hard shell. We've been bringing readers news of battery cases for the iPhone and 6 Plus but many of these are not available yet. However, the PowerSkin PoP'n 2 external solution is already up for grabs for both versions of the new iPhone.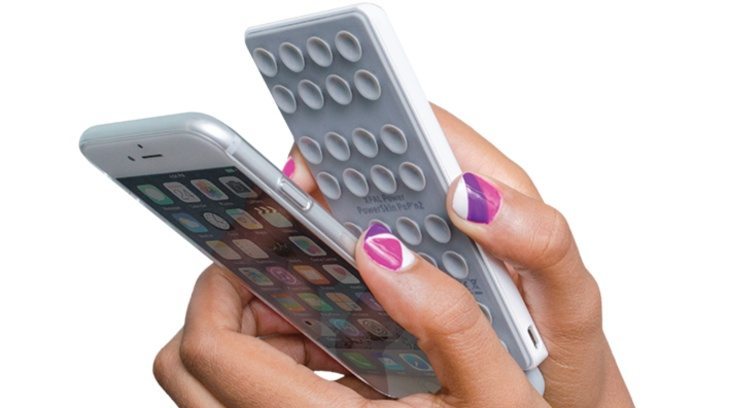 The PoP'n 2 is easy to pop on when extra juice is needed and easy to pop off again, and offers one full charge for the iPhone 6 Plus and one and a half charges for the iPhone 6. The PoP'n 2 for iPhone 6 Plus and 6 can be found at this PowerSkin product page where it's priced at $69.99. It's available in several color options, black, blue, pink or white.
We think this looks like a very useful iPhone 6 and 6 Plus accessory and want to know what you think. Will you be ordering the PowerSkin PoP'n 2 attachable external battery solution for your new iPhone?