Android L on Moto G taster look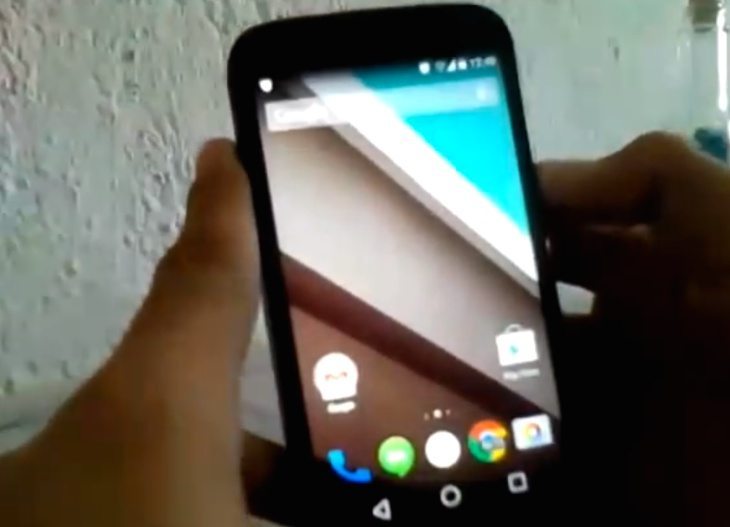 Although Google still has not confirmed the final name and version number, we do know that the next major upgrade to the Android operating system is coming soon. Currently known as Android L, it's already in the hands of developers and should be ready for a public release in the coming weeks. Now we have a spot of Android L on a Moto G in a video taster of things to come.
Recently we shared a video preview of Android L (Lollipop or Lemon Meringue Pie?) on the international version of the Samsung Galaxy S5. This shows some of the features and how Samsung's TouchWiz and Android L fit together. This time around the video shows the Moto G running Android L.
We've embedded the YouTube video below this article, but please note that the narration is in Spanish as it comes from a developer in Mexico. However it does give us a 6-minute look at Android L on a Motorola device unfettered from a custom skin. It will give you a good idea of the new Material Design UI language with the dialer, Gmail, calendar, Hangouts and more.
If you want to see the new lockscreen skip to around 5:40 of the 7-minute video. Although the general quality of the video isn't great, it does seem as though the Android L performance with the 1.2GHz Snapdragon 400 quad-core processor of the Moto G is looking pretty good.
When you've taken a look at the video below we'd be interested to hear your thoughts. Do you like what you've seen and heard about Android L so far? What do you think of it running on the Motorola Moto G? Drop us a comment in the box below.
Via: GSMArena